Autumn in Austria, especially in the region of Salzkammergut, is incredibly beautiful. Colourful forests and the white glacier of Dachstein and all other surrounding summits turn the landscape into a magnifique painting, which we would directly put on our bedroom wall. The surrounding around the hotel Die Wasnerin is simply breath-taking.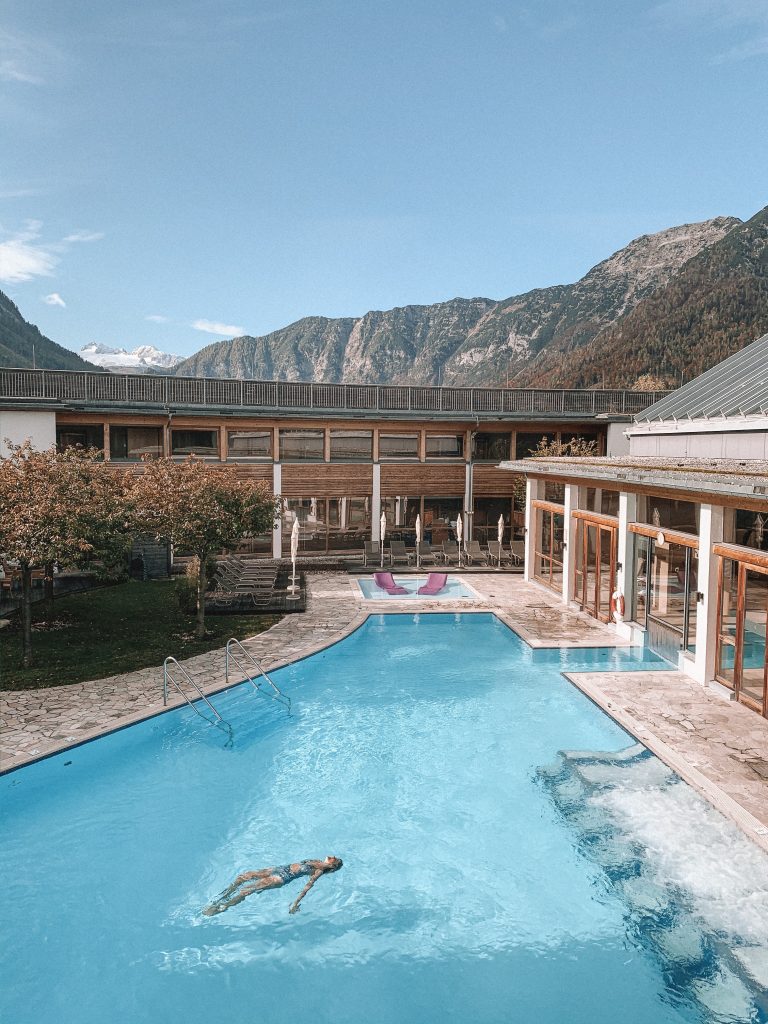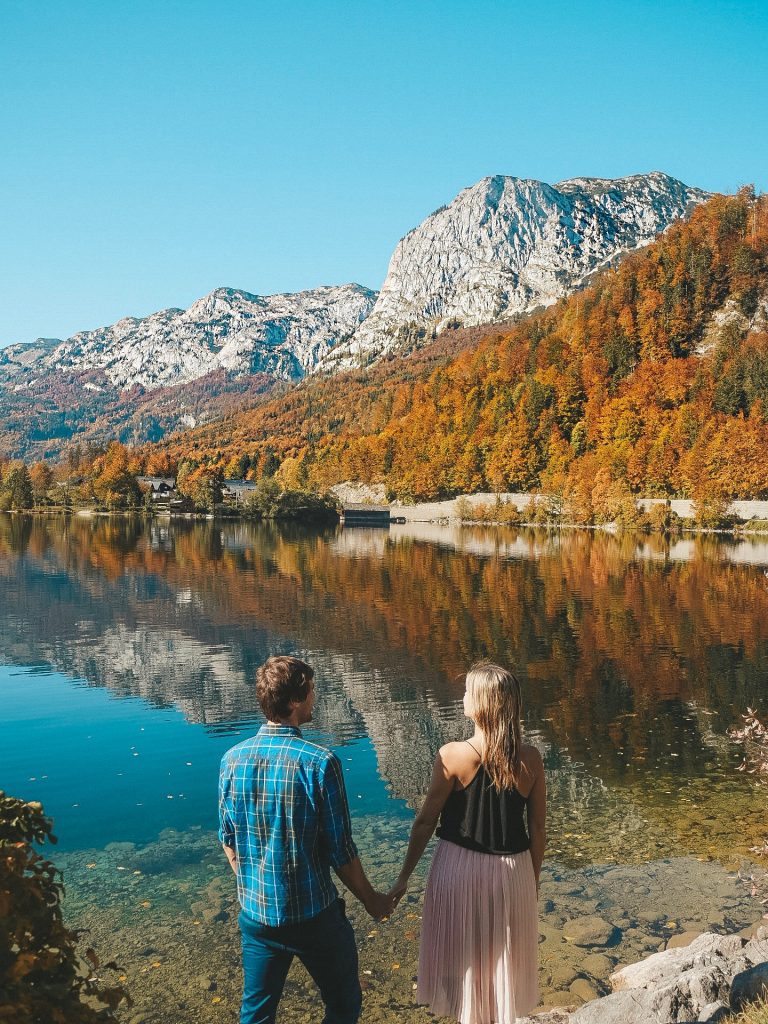 Mid October is usually a time you only spent outside with a jacket and where foggy and cold days tend to create this urge for your next holiday, or at least just a break from stressful working days. But since most people spend their holidays during summer, there is this long-lasting holiday break until Christmas.
Since we are holiday and especially spa lovers, we decided to spend a short holiday in the beautiful region of Bad Aussee at the hotel Die Wasnerin. Here is why this was the perfect choice to take a break from work:
1. Specialised on Yoga retreats – this holiday will bring you back to yourself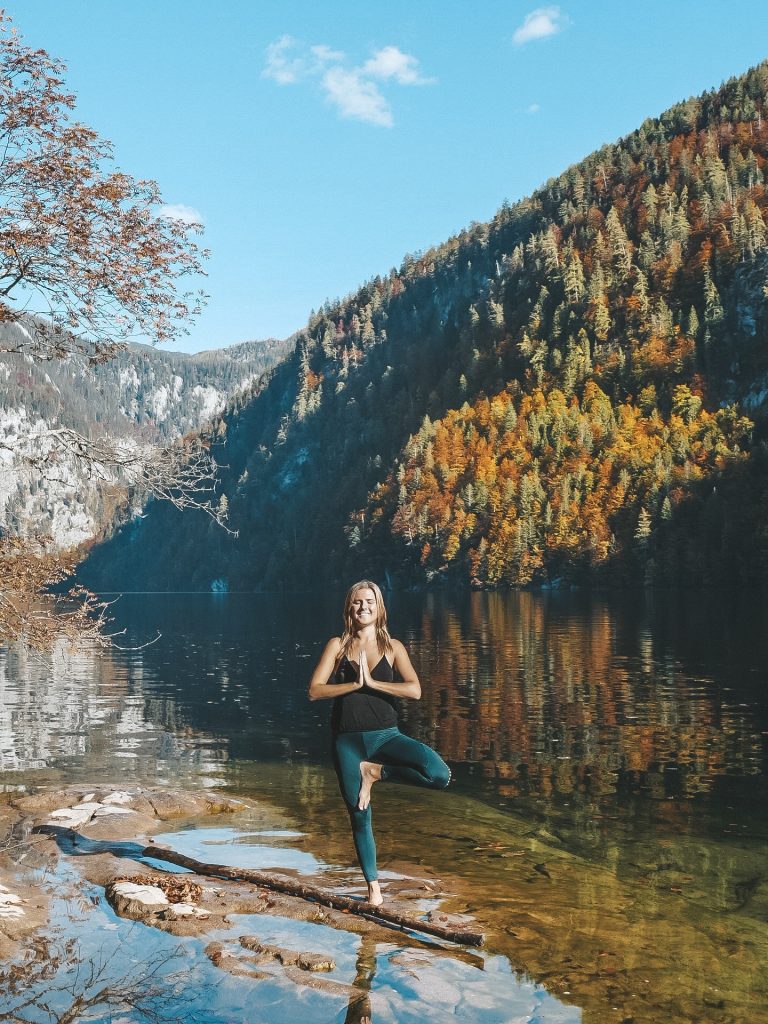 Die Waserin is really a heaven for a yoga lovers and all those who every wanted to try it out or get started with it. Yoga – well known as a physical, mental and spiritual practice – aims to unite body, mind and soul. The goal is to find a way to reconnect with your inner-self.
Since the hotel is all about taking a time out, this practice fits just perfectly into your relaxing holiday. We can't imagine a better place to take some time for yourself than surrounding yourself with beautiful mountains and having the chance to practice yoga at the beautiful lakes of Salzkammergut during summer.
Everything at this hotel aims at you taking time for yourself and letting go of all outside stress factors. The offer reaches from several daily yoga classes with different focus to aerial yoga classes.
2. Offering relaxing alternative medicine spa treatments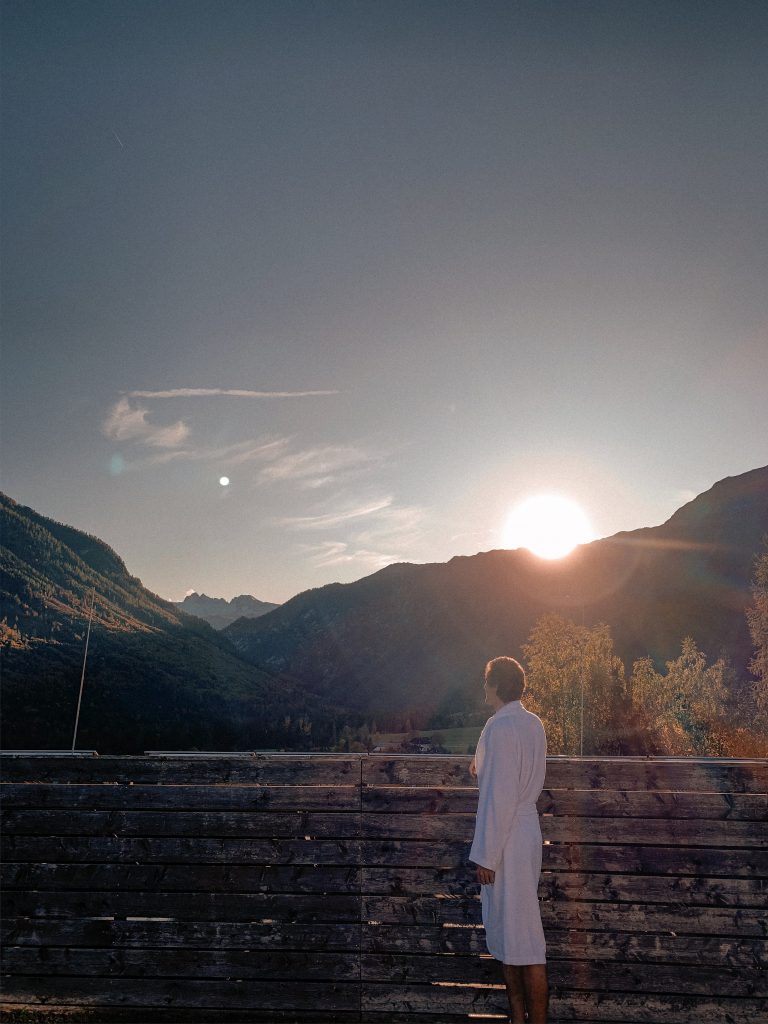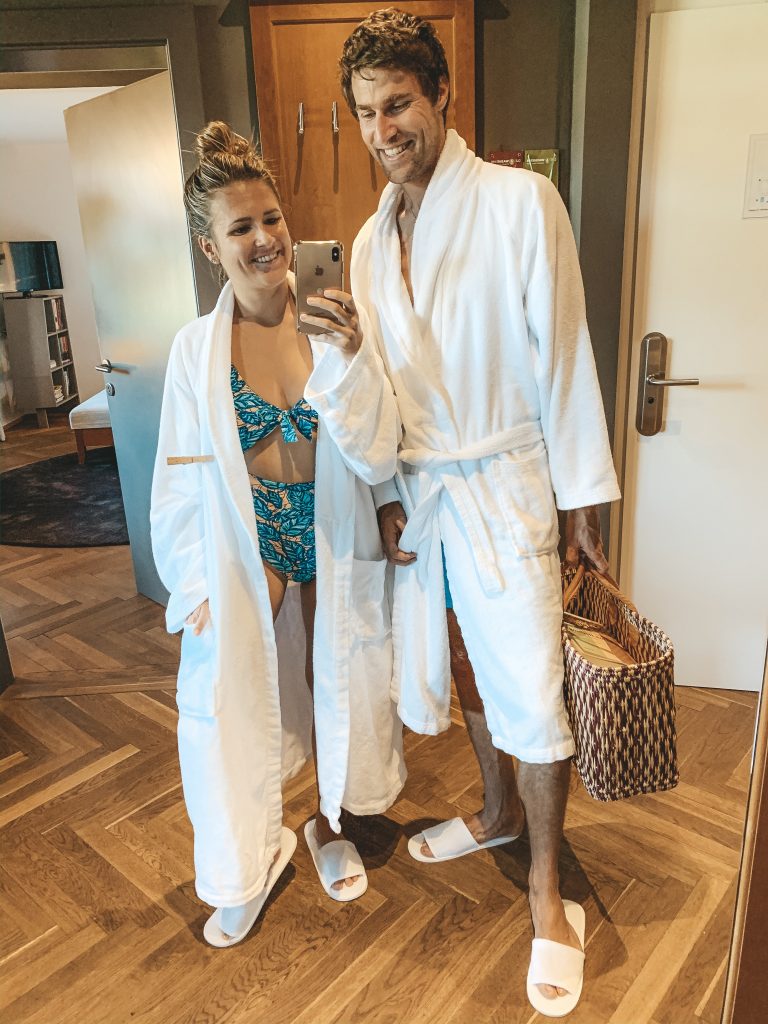 Since I (Andi) used to be a workaholic years ago, I know exactly what it means not being able to unwind and relax. Your body and mind are permanently in tension, which makes relaxation and letting go the hardest possible "task". Die Wasnerin therefore offeres special spa treatments called tranquillity; helping you let go finally and fully relax.
Tranquillity treatments work on different levels: First of all, it´s a massage technique, also triggering special acupoints, which are especially known from Traditional Chinese Medicine (TCM). The massage is supported by essential oils that reach your limbic system and thereby support your calm and inner wellbeing. Thirdly, the massage is partly conducted with a special jade stone also helping you to centre yourself and finding inner calm.
Cory on the other hand, who has a lot of experience with alternative medicine practices, got the opportunity to try out something very special, a lomi lomi nui treatment.
Lomi lomi is a beautiful, powerful, transformational healing art from Hawaii. The 7 Principles of Huna are the centrepiece of the practice, which are as follows:
IKE – The world is what you think it is.
KALA – There are no limits, everything is possible.
MAKIA – Energy flows where attention goes.
MANAWA – Now is the moment of power.
ALOHA – To love is to be happy with. (Meaning much more than just saying "hi".)
MANA – All power comes from within.
3. The place to go for spa lovers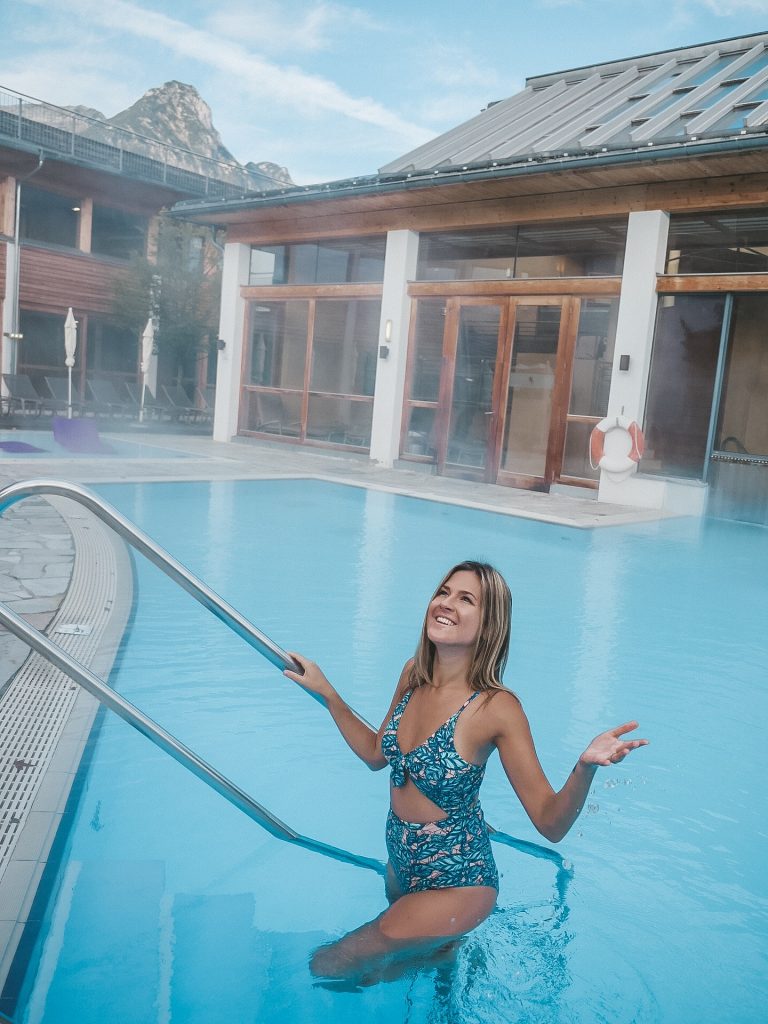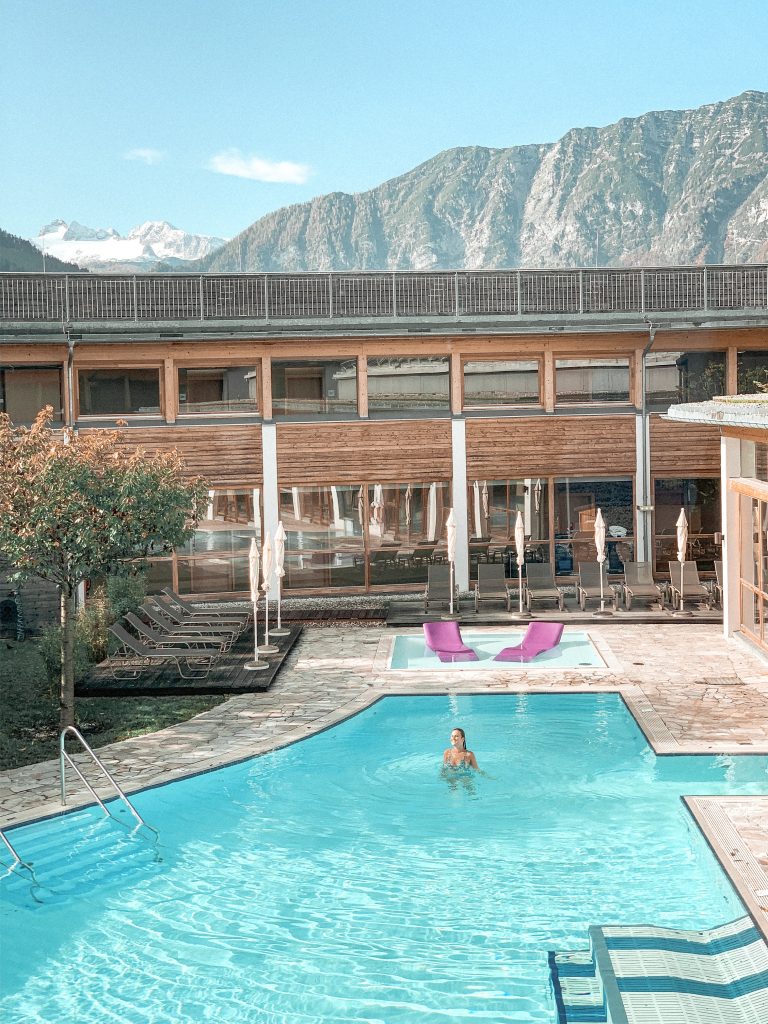 No matter which season you are in, going to a spa is something that's always high up on our favourite things to do list. It´s probably one of the main reasons why most hotel guests come here and also why the hotel Die Wasnerin was awarded with three lilies and lists among the top wellness resorts within Austria.
The 2400 m² SPA & wellness area, designed in a natural style, offers a variety of comforts and extras, plus breathtaking views of the surrounding mountains. The whole concept until the very last detail is there for you to fully relax and to feel the harmony between yourself and nature. The spa offers a variety of saunas, a steam room, an indoor and outdoor pool as well as luxury whirlpools and lounge areas with epic views.
We loved to chill out at the roof terrace where we could take a nice sun bath while looking at the snow-covered mountain of Dachstein glacier. We could also appreciate the natural tee selection, juices as well as dry fruits a lot as a refreshment after every sauna session.
4. It's the place to go for literature lovers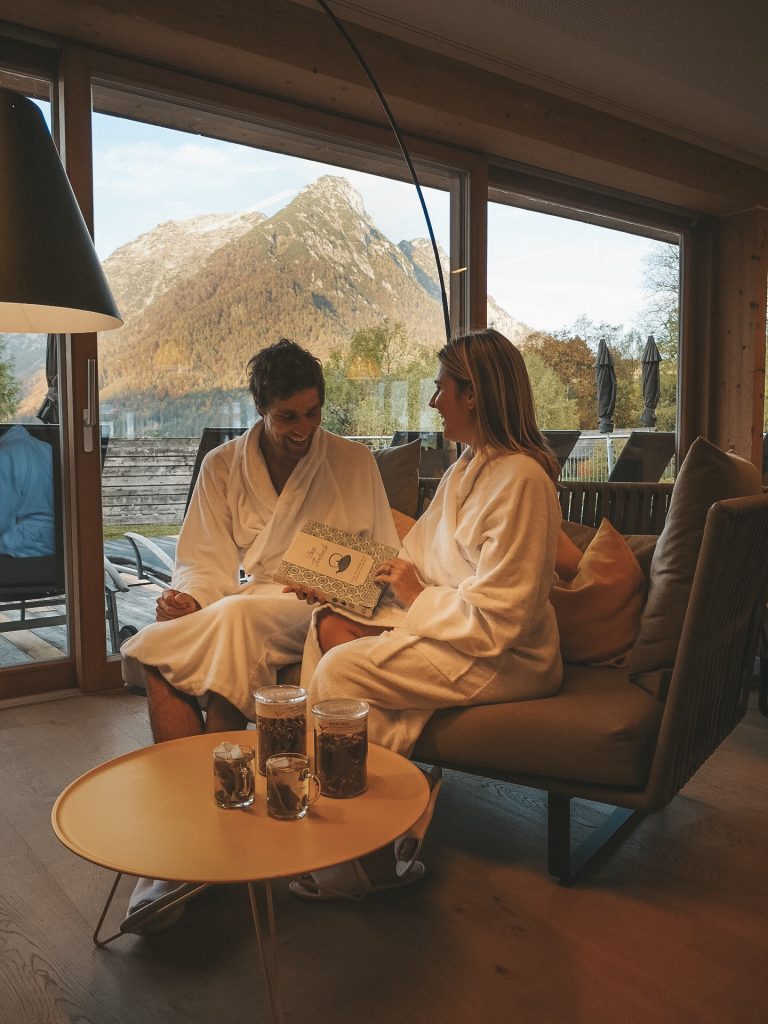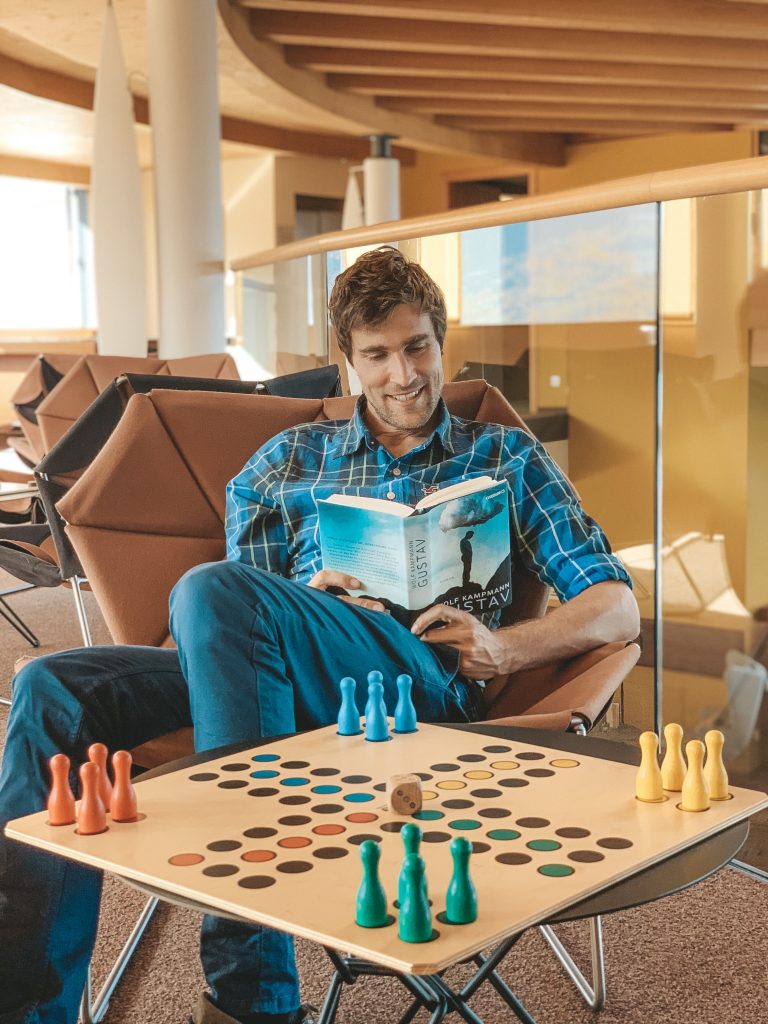 The hotel Die Wasnerin has a long-lasting history going back even to the 15th century. Especially the region around Salzkammergut used to be a hotspot for writers and literature. Embracing this wonderful piece of history, the hotel created lot's of creative spaces. For example, it has a open bar area with an own small library on the first floor.

There is also the "Alpen-Worte-Garten" which is a beautiful oasis of piece and calmness outside the hotel. Several readings and literature events are held there on a regular basis.
Some of the well-known writers might also stay in the beautiful "Seufzer Suite." The whole room is lovely equipped with famous classic comic books and lots of interesting furniture. They called it "Seufzer" since among writers, comics are probably the more light and easy form of literature. But even they can be witty and some of them where translated into sublime language including phrases of Faust and Shakespeare.
5. Check out the breathtaking views over the Salzkammergut lakes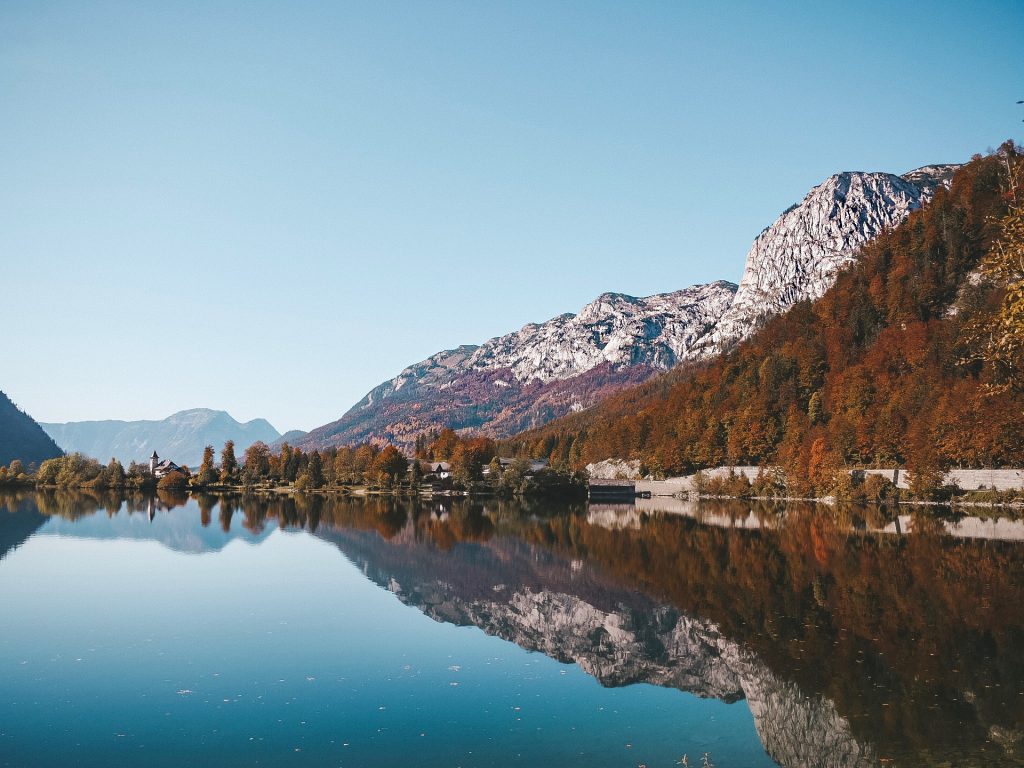 It was a beautiful autumn day and we couldn´t stop staring into the mirror lake of Grundlsee. Since the surrounding mountains are all covered with red coloured leaves, the colourful forest was reflected in the deep blue water of the lake.

At the end of Grundlsee we parked our car and walked further to Toplitzsee. This pretty deep lake is also famous for it's myth that treasures from 2nd world war can be found somewhere on the bottom of the lake. But even if you are not a deep diver, the really nice traditional Austrian restaurant at the lake is worth a visit.
Additionally, you just walk along a massive stone wall, when walking from one lake to another. If you'd find the same landscape in New Zealand, tons of tourists would flood the area to get a glance of this spectacular view. But fortunately lots of gems are still not that well known in Austria, even for our own citizens.
So don't miss this amazing place and take your time to really embrace it's energy. Stunning places like this can only be reveal it's magic when your fully there, with all your presence and thoughts.
Massive thanks again to hotel Die Wasnerin; we really had an amazing time and will surely come back. 🙂 If you want to get a better feeling why Austria for us is a true PARADISE for Spa lovers; make sure to check out below recent blog posts:
Blog article written as part of a paid collaboration with Die Wasnerin