Dying to visit Brazil, experience some kick-ass adventures and cross visiting Rio de Janeiro off your travel bucketlist? We got you covered.
Brazil quickly made it to one of our favourite countries of South America. It is one of the few places on earth, that are super versatile and can keep up with delivering every aspect a true adventure needs. Moreover, Brazil is bigger than some other continents, making it the perfect place to explore for some weeks.
If you have followed us for longer, you know, that we have quite some high expectations of what makes a country or travel destination unique and epic. For us, that means having epic mountains to hike or climb, gorgeous beaches to relax on, windy places to go kitesurfing, the occasional daily challenges of being in a country which language and customs you don't know, and for sure some super delicious and cheap vegan food places.
That being said: Brazil can cover it all. It can satisfy every type of traveler and adventure thirst. Whether you want to discover Brazil in a few days, week or months, you will find enough adventures to be had.
We visited Brazil for three weeks and for the most of the time we explored the country with our rental car. Read more here on how to get around and how to keep safe while having the trip of your lifetime.
1. Rio de Janeiro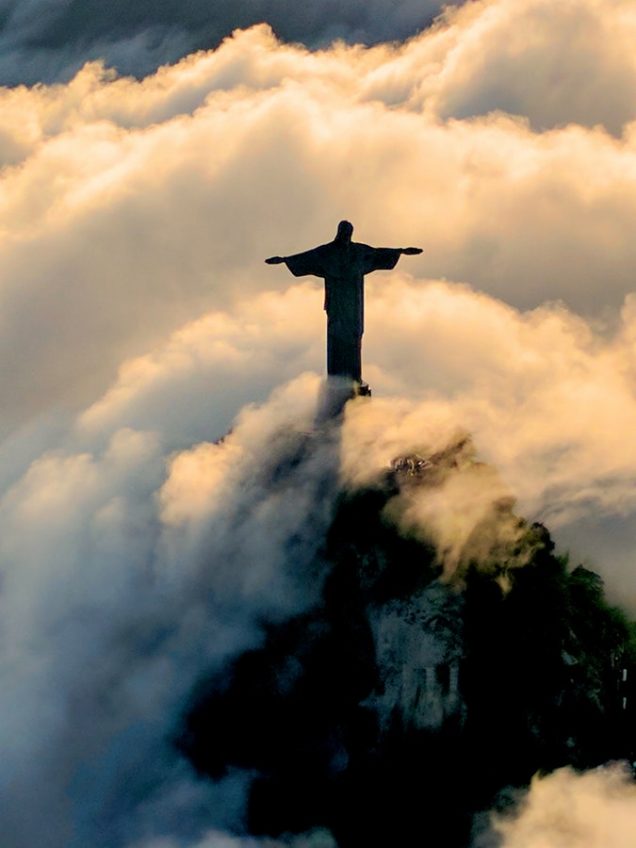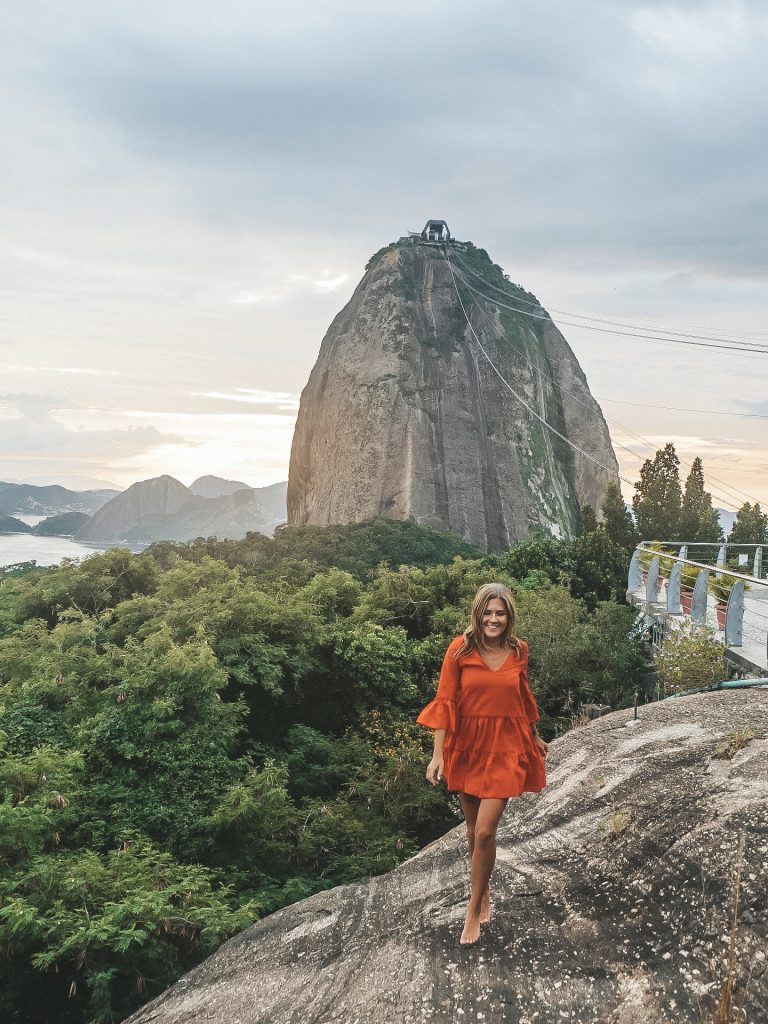 Rio de Janeiro has been one of the places we dreamt of visiting since we were little kids. Since at least watching Fast and Furious Five and seeing the epic scene where they fly a helicopter over the Christ Statue, we knew we had to see this epic view for ourselves.
It's probably the most touristy city of Brazil and it has so much to offer that you should at least spend three days here. Being touristy means also that infrastructure is great, getting around is easy (just call an Uber – it's sometimes even cheaper than going by metro) and there are epic food places.
Visit Christo Redemeer for sunset (make sure to buy tickets for that time a day in advance), climb Sugarloaf mountain (yep, you read that right – guide following soon) and drink some fresh coconuts at Copacabana or Ipanema Beach.
2. Iguazu Waterfalls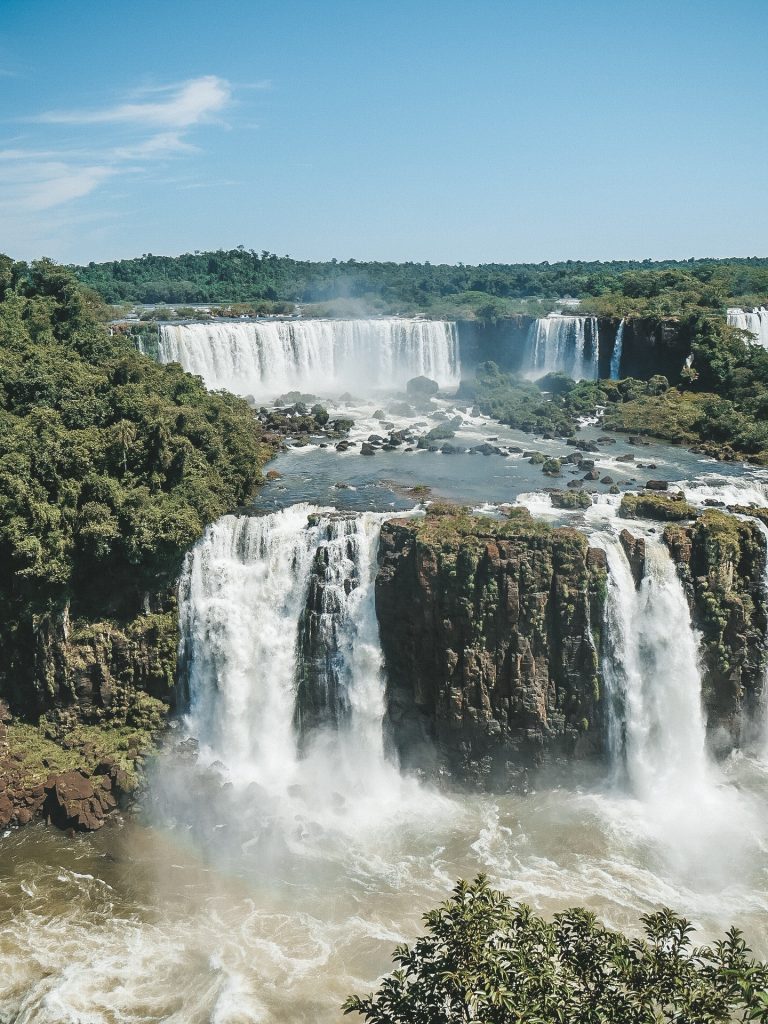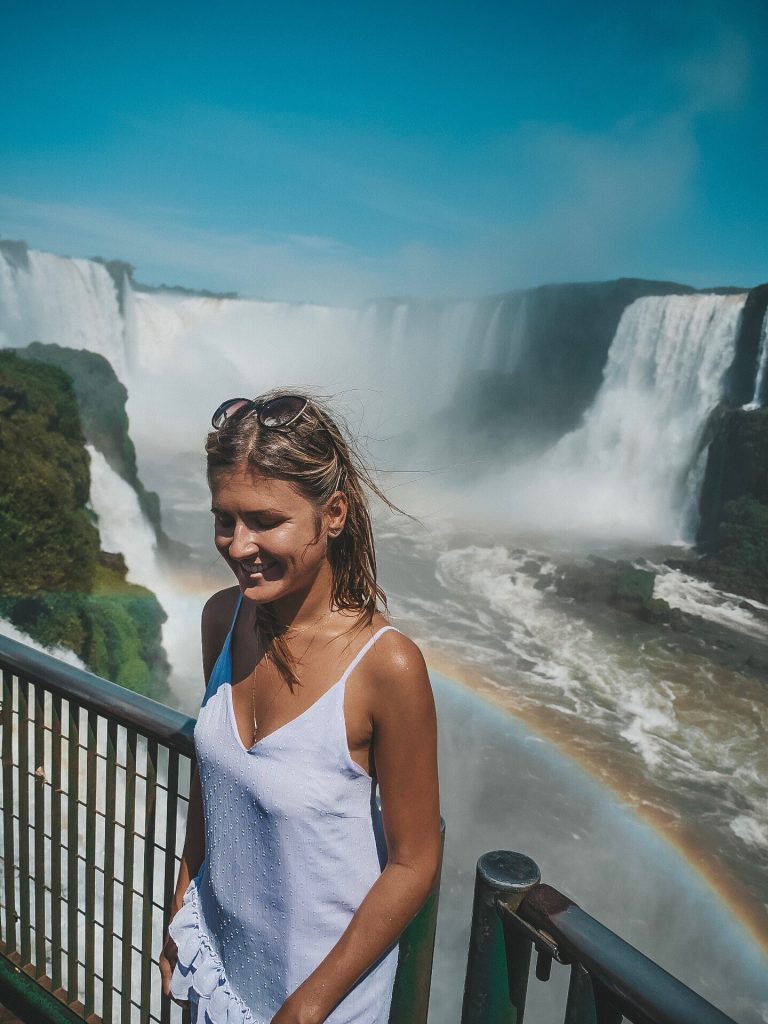 These waterfalls are a true masterpiece of nature and they totally swept us from our feet. Some people we met even told us there are much more impressive than the Niagarafalls. Even though we haven't seen them personally yet, we are sure its true. The Iguazu waterfalls are massive and as they are accessible either from Brazil or Argentina, you get the most incredible and also lots of different views from them.
3. Lençóis Maranhenses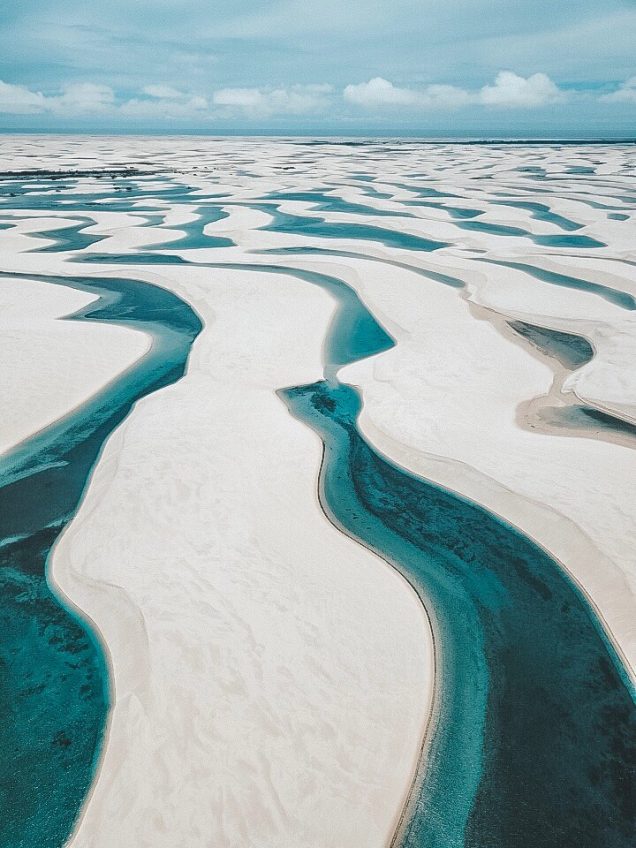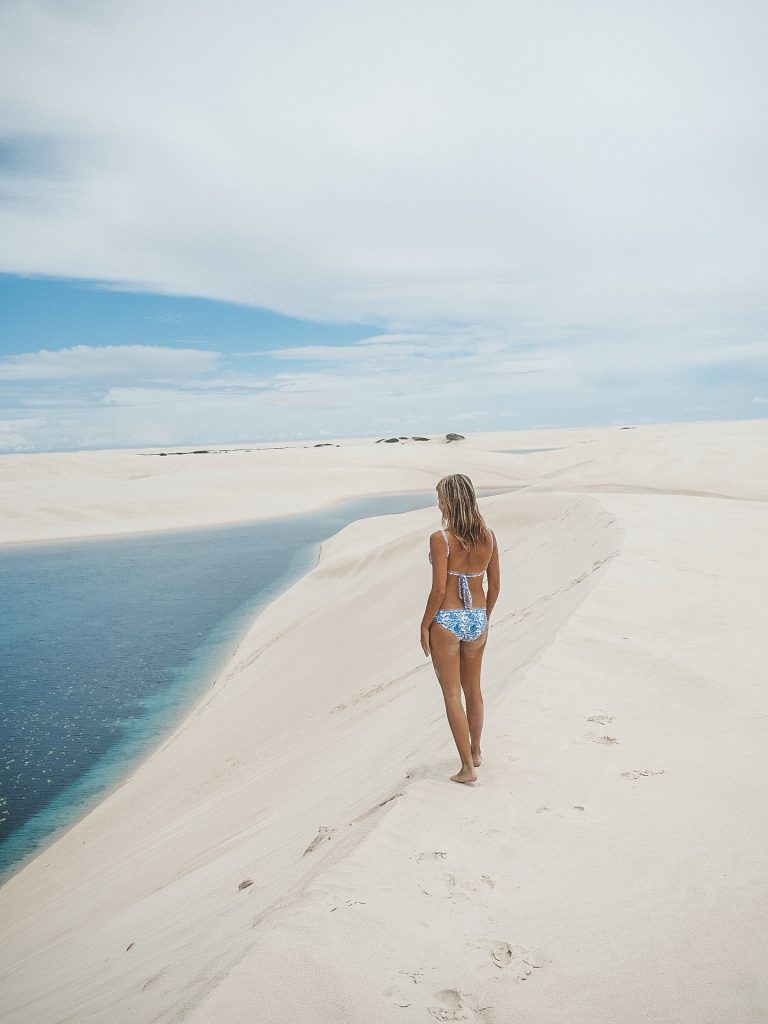 Lencois Maranhenses is a national park located in northeastern Brazil. It includes 70 km of coastline, and the interior is filled of rolling sand dunes. During the rainy season, the valleys in the dunes fill up with water and turn into gorgeous, crystal-clear freshwater lagoons.
Spend your day there and reconnect with your inner child. Race down the sand dunes like a crazy person and then jump into the light-blue water. Soak up the sun and enjoy your time in one of the most beautiful sand dunes we have ever seen. If you have the extra cash, take a helicopter flight to get a birds view from above. If you are on a tight backpackers budget like we, take your drone or make a friend that has one.
4. Bonito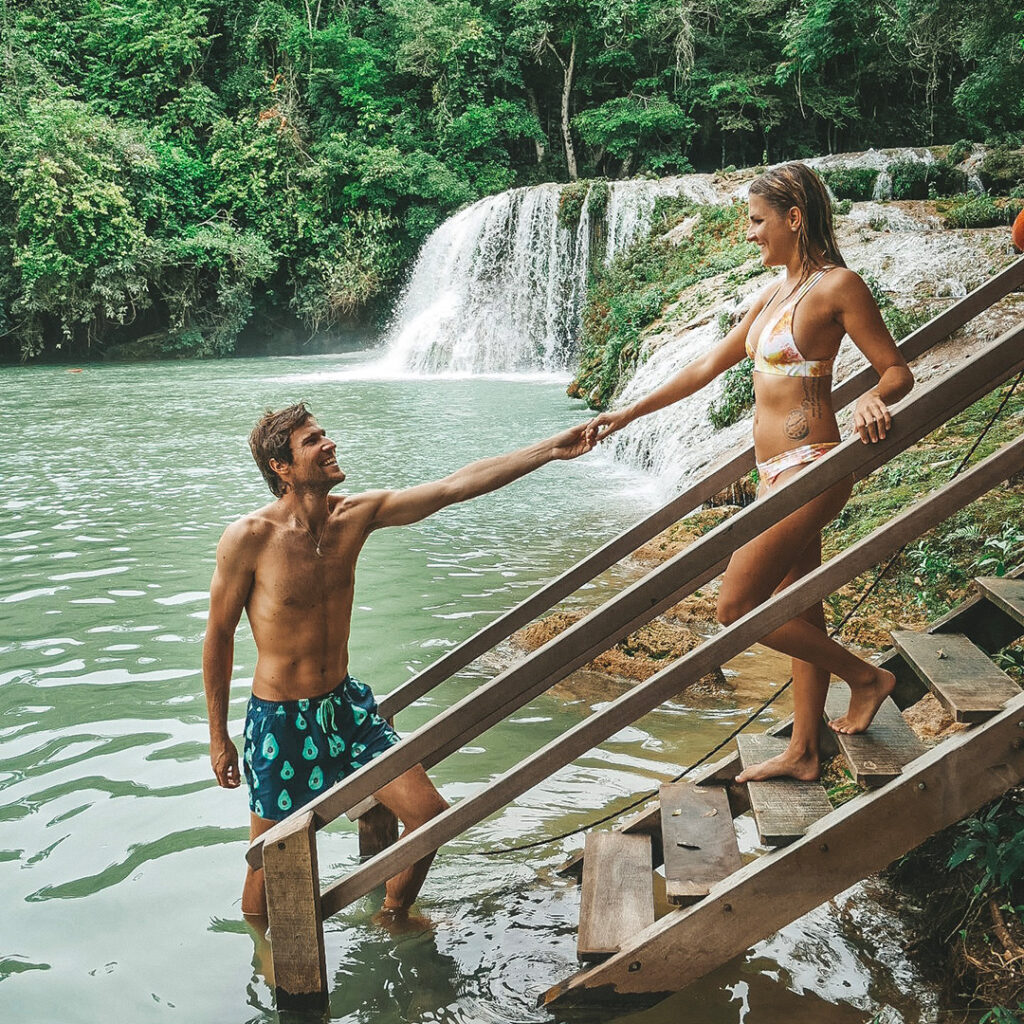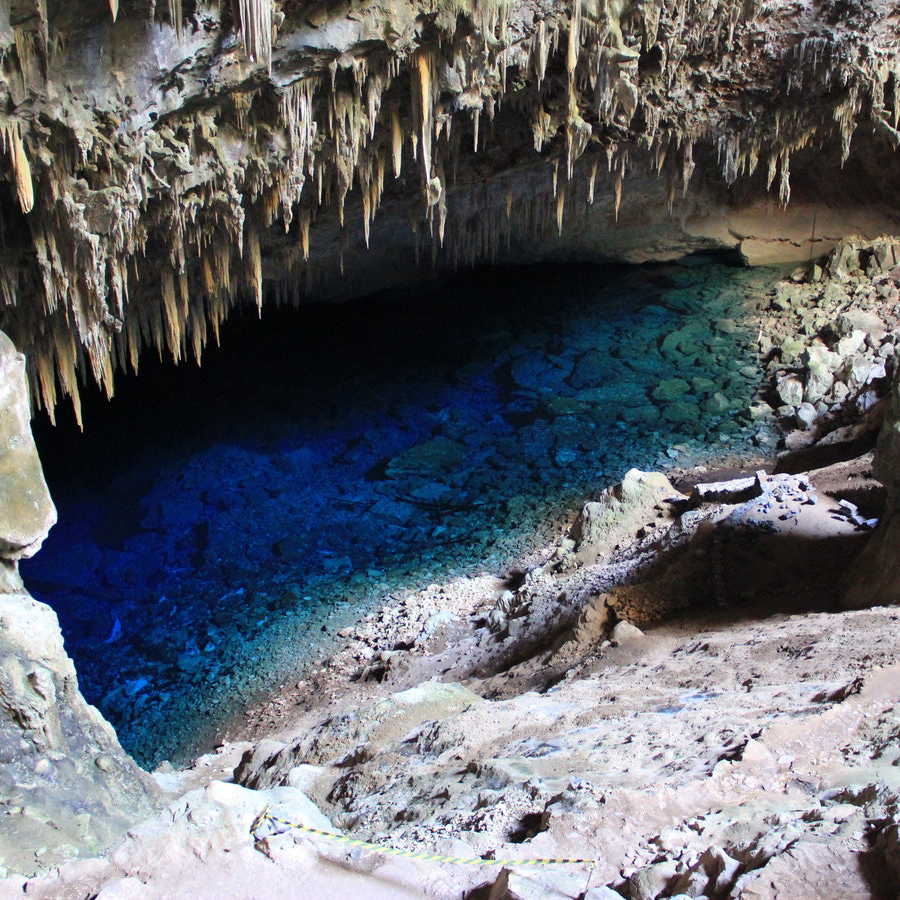 Bonito, in Mato Grasso do Sul, is the Brazilian ecotourism capital. Its named after the Spanish world "beautiful" and that name says it all. It is true nature heaven, with clear-water rivers with a ton of colorful fishes. You can also find so many amazing waterfalls there, many where you can jump into.
5. Arrail do Cabo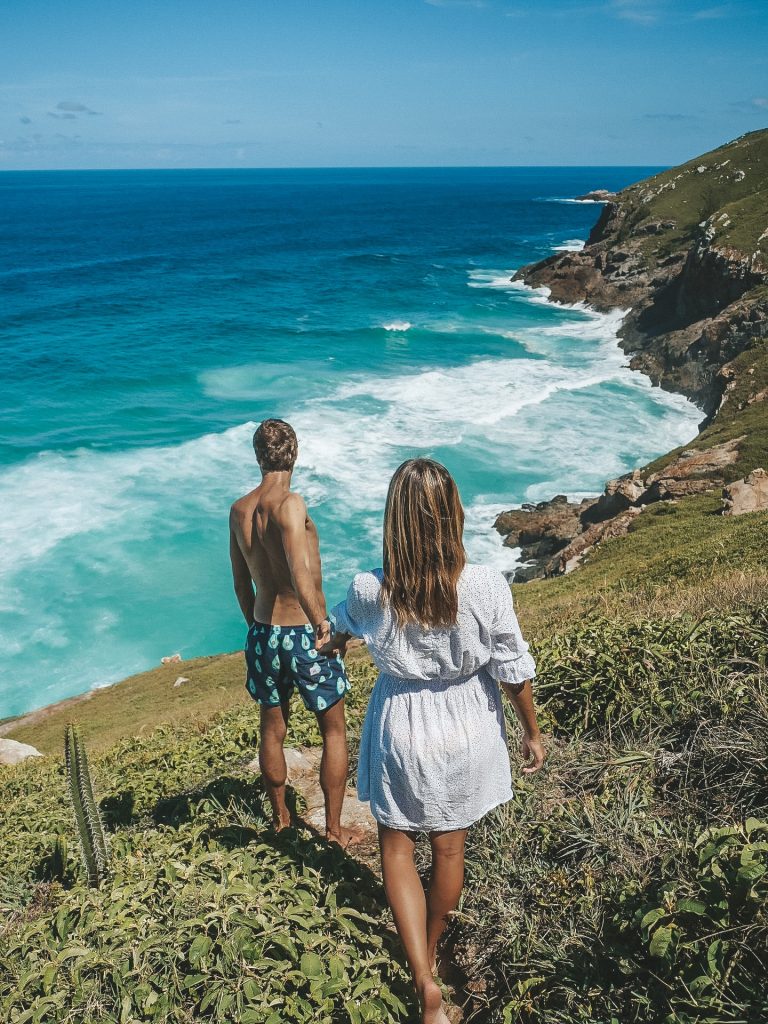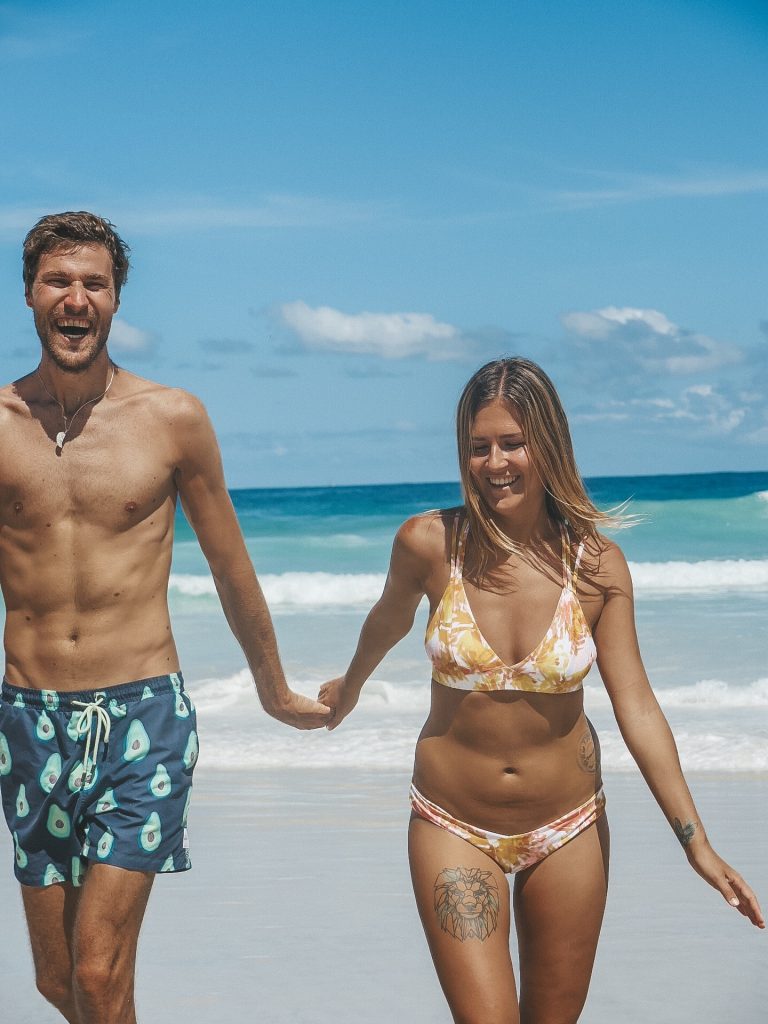 Arrail do Cabo is one of the prettiest beach paradises of Brazil. It is located only three hours away from Rio de Janeiro and you can easily make your way there by taking the local bus.
6. Manaus
Manaus is the venture point if you want to do any epic adventures in the Amazonian rainforest. There are lots of lodges and tour providers, that take you on hikes through the forest, help you spot and hold tarantulas, snakes and small crocodiles or that take you piranhas fishing.
7. Jericoacoara
If you are keen on going kitesurfing or windsurfing, this is the place to go. It's a cute little fishing village on the north-east coast of Brazil and a super idyllic place to chill out. Jericoacoara is surrounded by beautiful wide beaches and sand dunes; perfect to take a break during your surfing sessions.
8. Pedra de Gavea
Pedra de Gavea is Rio de Janeiro's highest and most epic hike. But probably also one of the off-the-beaten path locations, that we only got to know of by a local. So extra points for that. The views from there are epic and believe us, it will get your heart racing.
9. Chapada Diamantina
Brazil's Lost World, also called Chapada Diamantina, is located in the heart of Bahia. It's an area full of towering rock formations, the perfect destination for any trekking lover. Imagine a landscape full of insane rock formations above the ground and a system of caves with crystal clear lakes and rivers underground. It's probably one of the most wild eco-adventure place in whole Brazil.
10. Fernando do Noronha
This beach paradise consists of 21 islands and islets. This gorgeous archipelago was declared a Natural World Heritage Site by Unesco. To preserve the prestine nature, the number of visitors is limited. The crystal clear waters, golden beaches and pretty marine life attract people from all over the world. Some of the beaches, such as Praia dos Porcos, Praia dos Leões and Baía do Sancho, are listed as the most beautiful beaches in Brazil.