Why you definitely need to add Schmittenhöhe to your bucketlist of awesome skiing areas in the world and how you can use the Ski Alpin Card to take benefits of three epic skiing regions in Austria
"The blue of the sky is reflected in the gorgeous Zeller Lake. Surrounded by forests and snowy mountain caps. That's how true paradise must look like."
Ever heard of this description? It was said by Emir of Abu Dhabi back in the 60ies, and is one of the many reasons why the region Zell am See became famous worldwide. Well-deserved in our opinion.
Unforgettable memories of Schmittenhöhe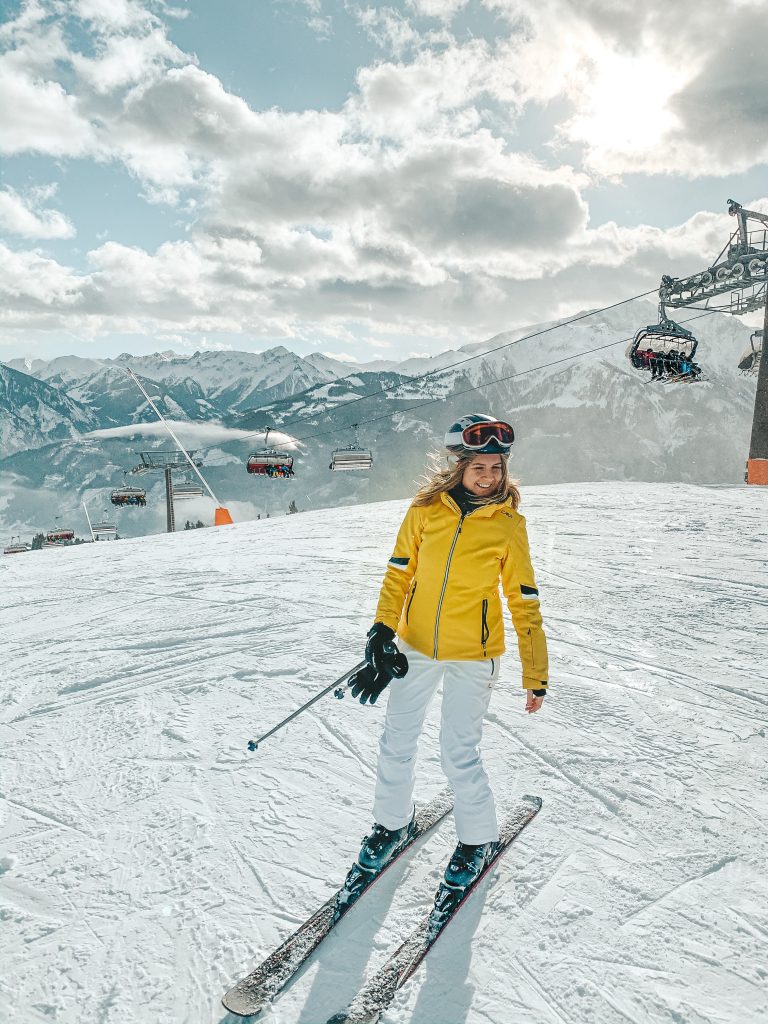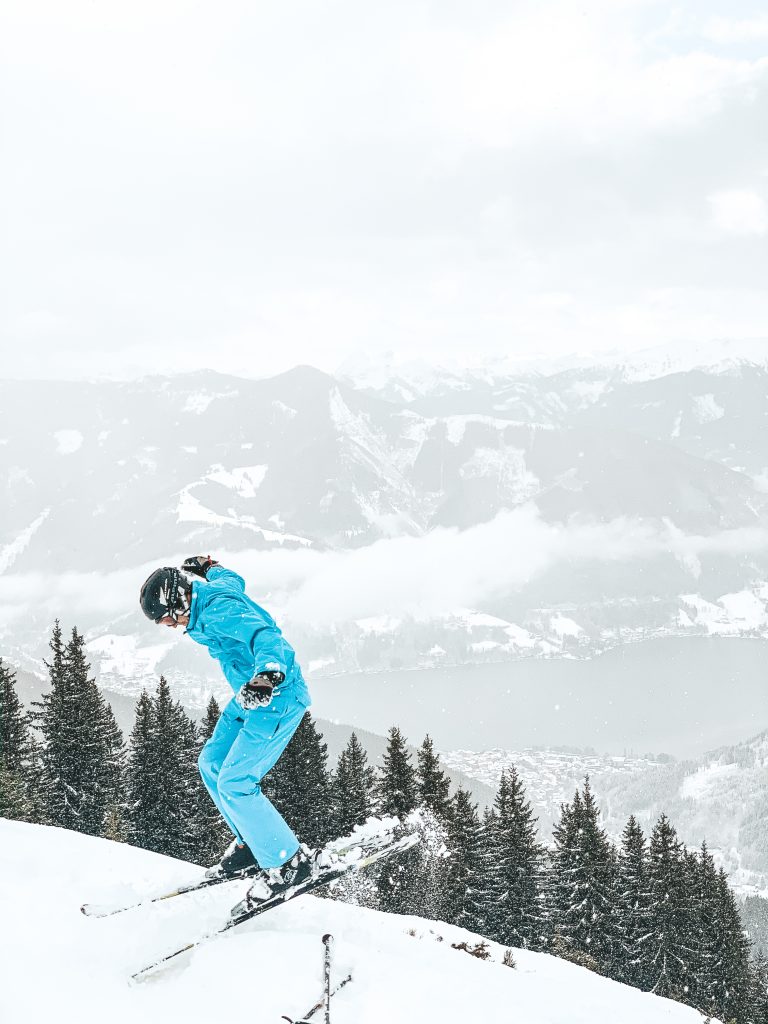 Already as a child, my family and I (Andi) spent countless of our skiing holidays in the region Zell am See. I can still remember my first skiing and snowboarding days on one of the coolest mountains of Zell am See called Schmittenhöhe. Having fun in the snow and just enjoying being free and out in nature. Good times.
Some years later, when I was already a bit older and more experienced, we went skiing at the 3203m high glacier Kitzsteinhorn. There I discovered my passion of skiing offside the main slopes. Back then there was so much snow; it was the most epic winter wonderland you can ever imagine.
As you can imagine, I was super excited. It was definitely one of my best childhood memories.
Almost 20 years have passed since those memories, but still today my excitement for this particular skiing region – Schmittenhöhe – remains.
Especially if you have been travelling a lot around the globe and have already seen things like the insanely gorgeous mountain lakes in New Zealand, you truly start to see your own home country in a different light. You start loving it more and more, and seeing things that you have not noticed before.
Pinch me – is this even real? – Panoramic views from Schmittenhöhe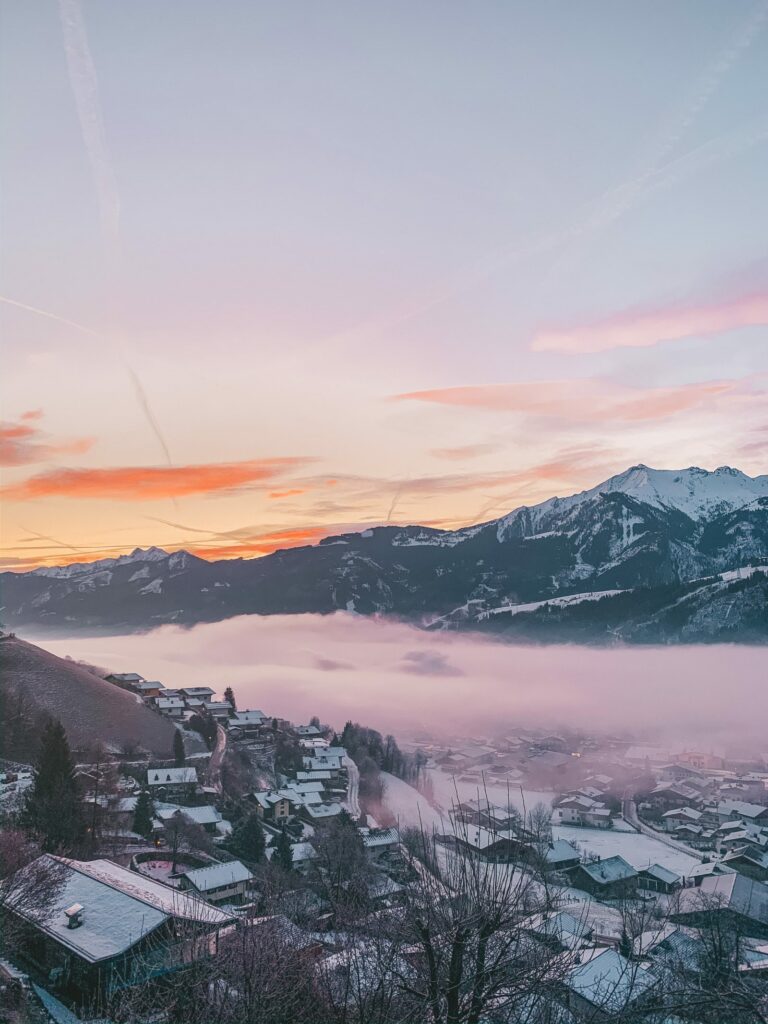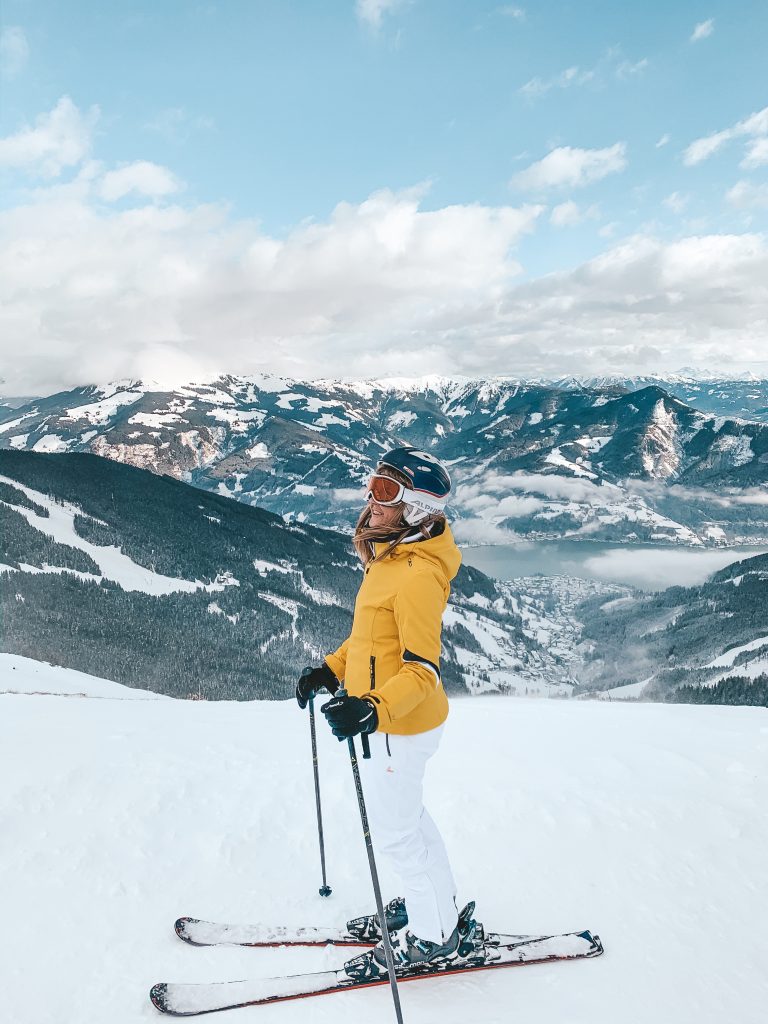 When Cory and I stood at the summit of Schmittenhöhe we were both simply blown away by the beauty of Austria. It was one of those "pinch me – is this even real?" moments. From the summit of Schmittenhöhe you can see a gorgeous mountain lake and numerous snow-covered mountain caps. It truly is the most stunning mountain view we have seen in a long time and it will be one that we will remember for a long time.
Schmittenhöhe, one of the many mountains around Zell am See, is a beautiful and super big skiing region. Whether you are a beginner or a winter sport professional, Schmittenhöhe is the perfect choice for a fun day in the snow. It is perfectly suited for beginners with its family slopes, but also true paradise for professionals, who want to ski offside the main slopes or want to race down one of the many black slopes.
The hardest part of being at Schmittenhöhe? Not being too distracted from the actual reason you are there – skiing, since you are surrounded by this epic mountain panorama and probably feel the urge to just stop and take some photos … As you can see, we had a pretty hard time to focus. 😉
If you ever get tired from skiing in the afternoon, there is no need to go home yet. Just head to the summit of Schmittenhöhe, order some drinks and enjoy the sunset with a beautiful panoramic view, while listening and dancing to Austrian Aprés Ski songs.
Skiing at Glacier Kitzsteinhorn
On our second day in Zell am See we headed to the next skiing highlight – the glacier Kitzsteinhorn. Since the start of the 2019/2020 skiing season the Kitzsteinhorn skiing area got connected with the family skiing region Maiskogel with the 3K (K)onnection Gondola.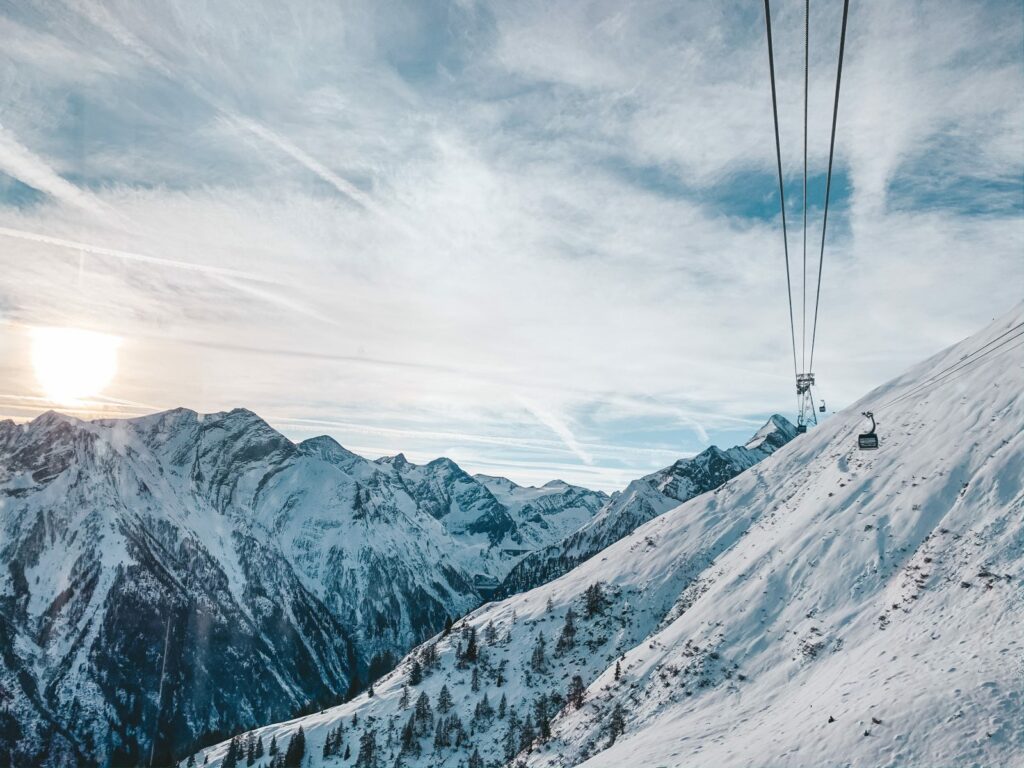 With the connection, it is now possible to head to Kitzsteinhorn directly from Kaprun, enjoy the most insane mountain views in the gondola and ski home to the valley via the Maiskogel slopes.

The Kitzsteinhorn offers beautiful slopes, but also spectacular slopes offside the main ones, which are usually covered by several meters of snow.
Two days, two gorgeous skiing regions. Together those two regions cover more than 150 km of slopes. And still that is not everything the region around Zell am See – Kaprun has to offer.
Benefits of buying the Ski Alpin Card in Zell am See – Kaprun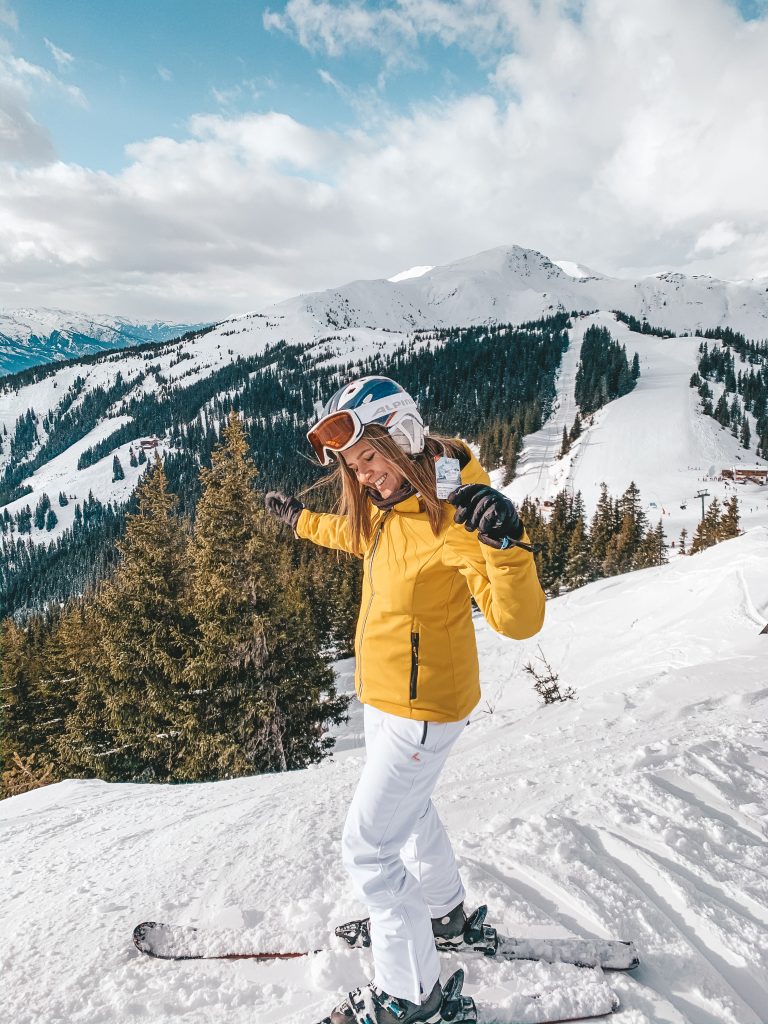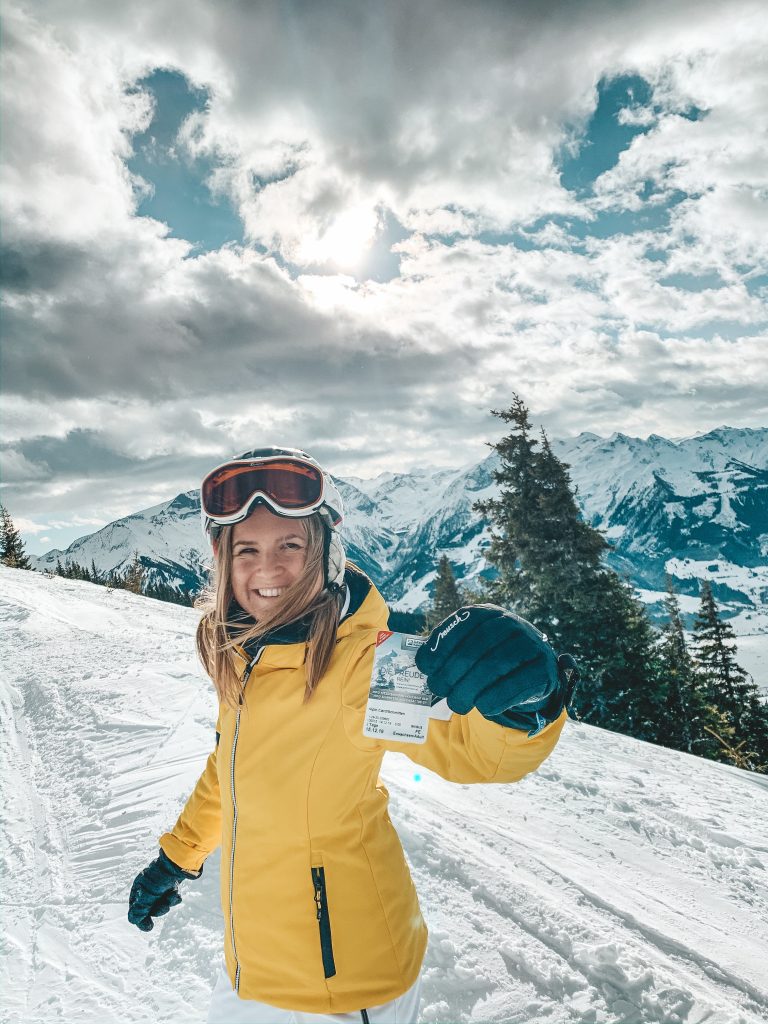 When you purchase the skiing pass "Ski Alpin Card" you can choose if you want to go to Schmittenhöhe, Kitzsteinhorn or the third skiing area – Skicircus Saalbach Hinterglemm – Fieberbrunn. Those three skiing regions are located very closely to each other, so it is super easy to move between them using the local ski busses. Also, when you have already been skiing in the Skicircus Saalbach Hinterglemm, you can even just jump into one of the gondolas and in that way make your way to Schmittenhöhe.
Perfect offer – if you ask us. This region will leave you speechless. Even after a week of skiing, you will still discover new spots in this region.
Zell am See – Kaprun – paradise for winter sport lovers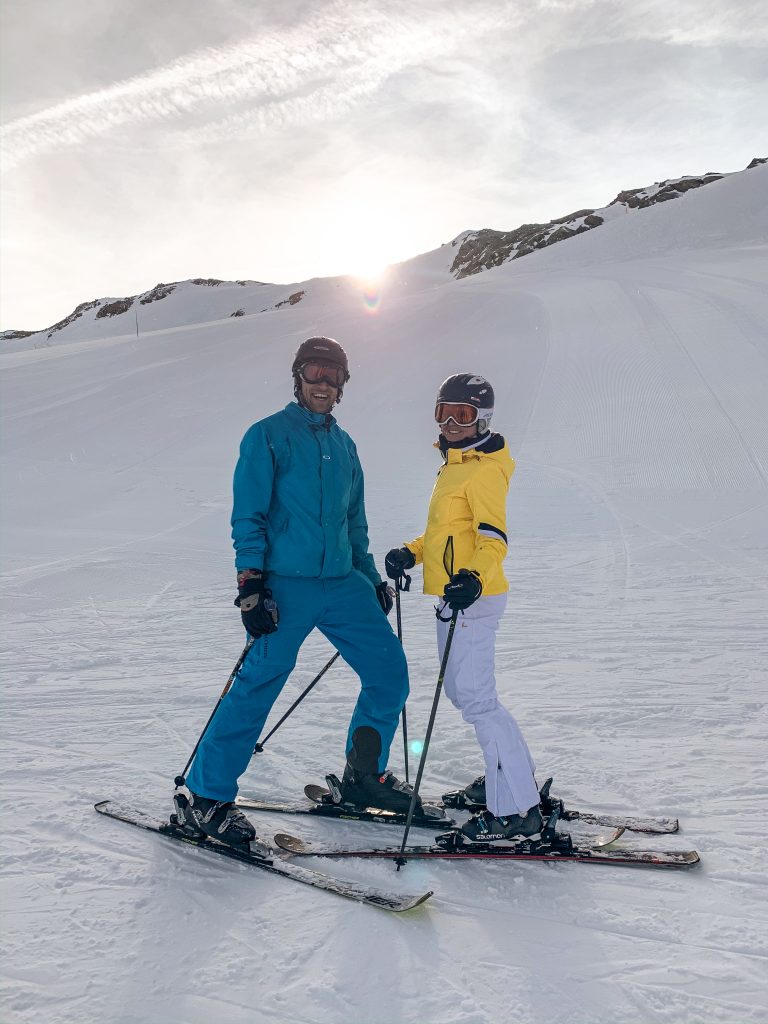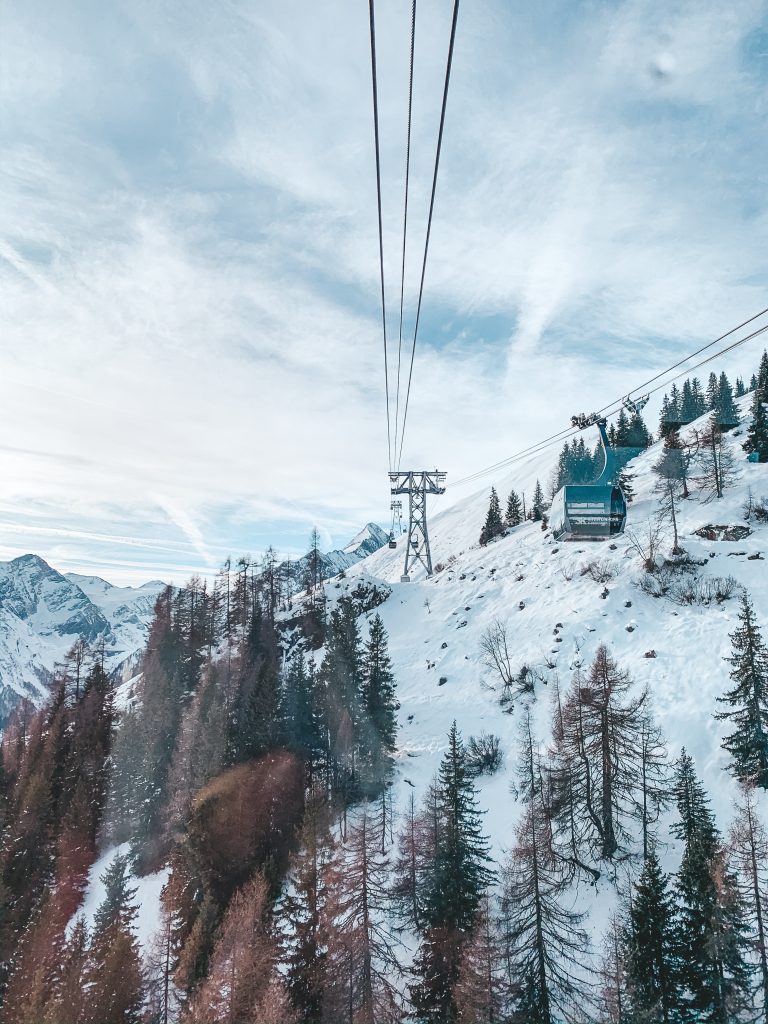 The idyllic mountain region Zell am See – Kaprun is also the perfect go-to-spot for cross-country skiers, ski mountaineers and snow hikers. There are countless cute mountain huts and restaurants, but also the small towns around Zell am See all have a super cozy and welcoming vibe.
It is definitely not the last time that we have been in this region. The charm of Zell am See and the countless winter attractions will definitely bring us back sooner than later.
Blog article written as part of a paid collaboration with Schmittenhöhe