Madeira is definitely one of the most amazing islands we have ever visited. Since you have amazingly stable temperatures the whole year round, this island is just the perfect escape from cold and foggy winter days in central Europe. Nevertheless, this is not the only reason why it is so popular during this time of the year.
Madeira is THE Christmas Island itself. It seemed to us that all the tales got it wrong by telling Santa Claus and his associates to live on the North Pole.
As soon as you arrive on Madeira, you will see what we are talking about. You can find Christmas magic – beautiful lights and decorations – literally in every corner on the island. We would not have believed it, hadn't we seen it ourselves every day.
The capital of Madeira Funchal has the most extensive Christmas lights and shows, but also the small beach town of Calheta is famous for its amazing Christmas spirit.
Directly at the waterfront in Calheta we found our Christmas holiday paradise at Saccharum Resort. Here's our review why we would recommend you to stay there.
Breathtaking views over the sea
Seeing the huge Christmas tree in the entrance hall, gave us the first cue that spending our Christmas this year at Saccharum Resort was the right choice.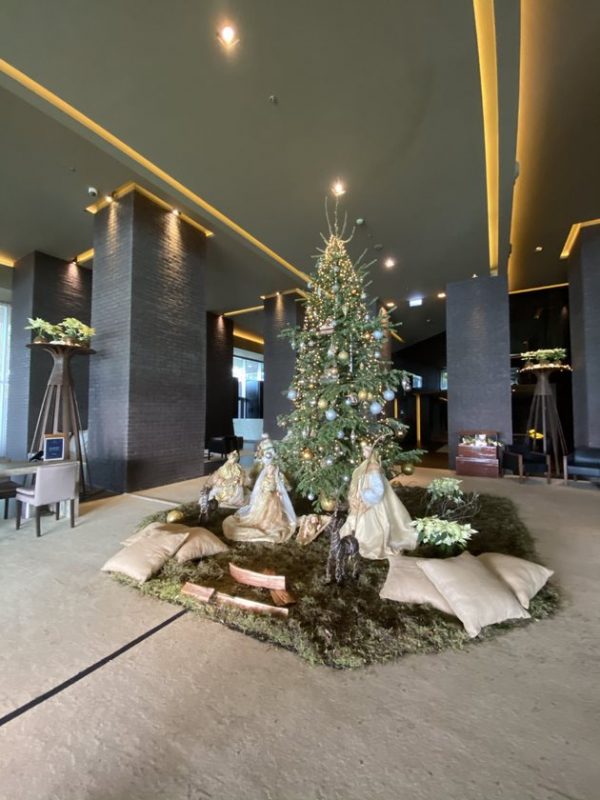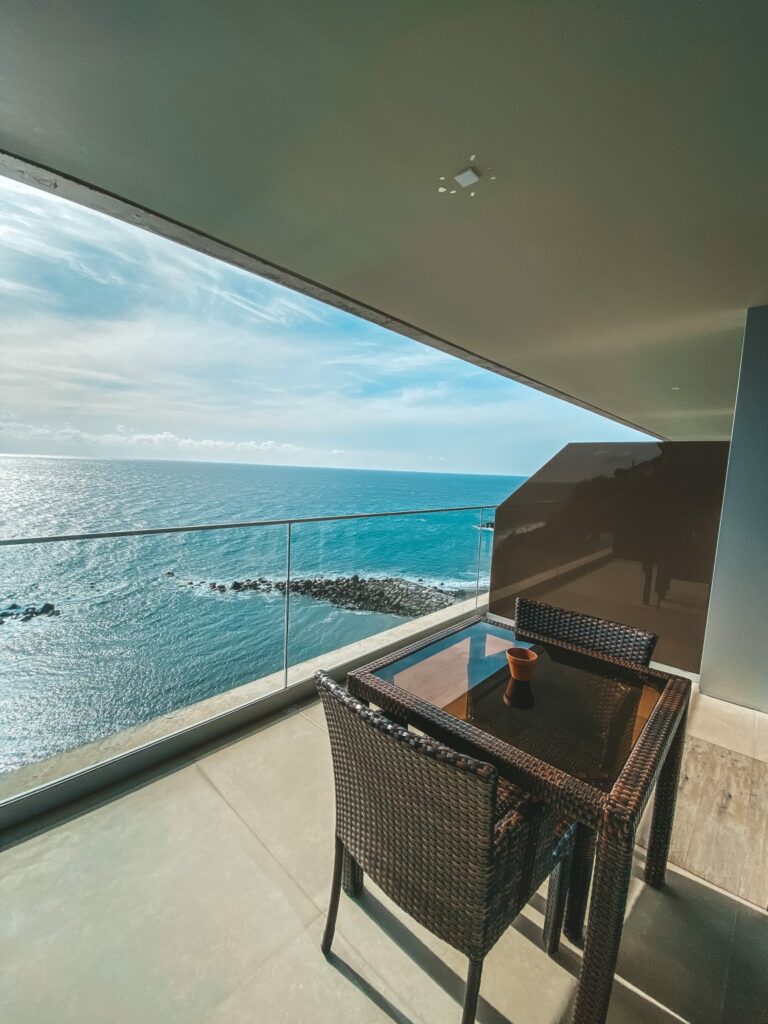 What impressed us even more was the moment when we entered our beautiful room on the 8th floor. The view from our balcony was just beyond amazing. It seemed like the perfect spot to open a bottle of champagne and toast – courtesy of the hotel of course. Thanks again for this amazing welcome surprise!
The hotel room itself is nicely furnished and super comfortable. We loved the open room design – integrating the bathroom in the main living area.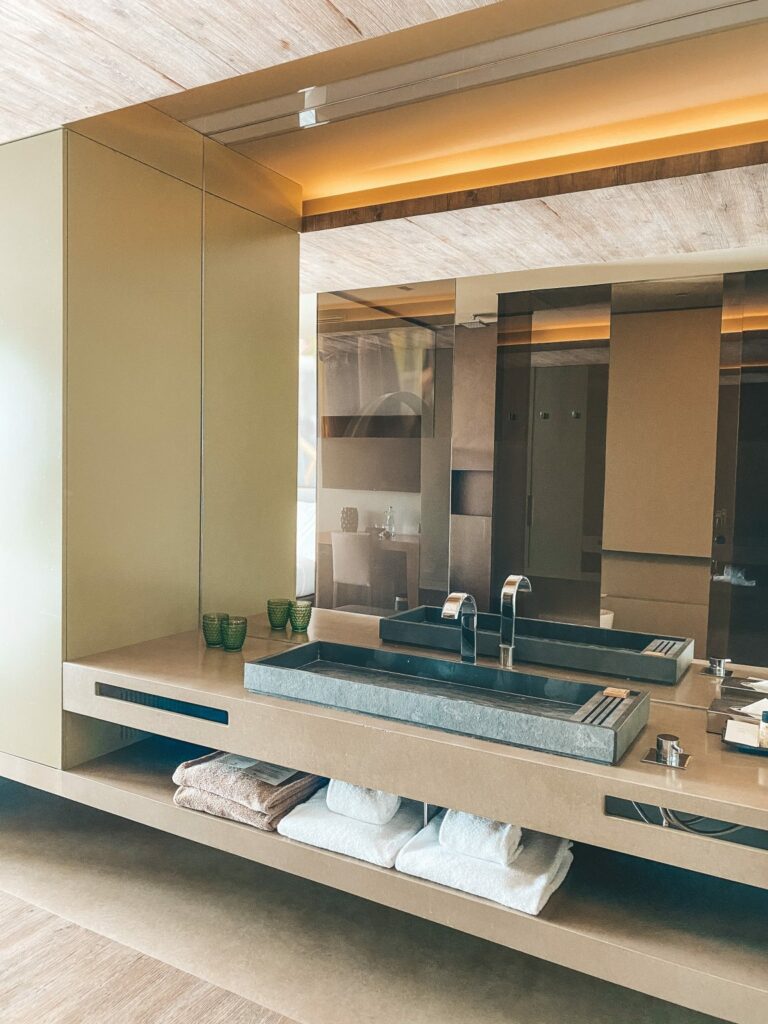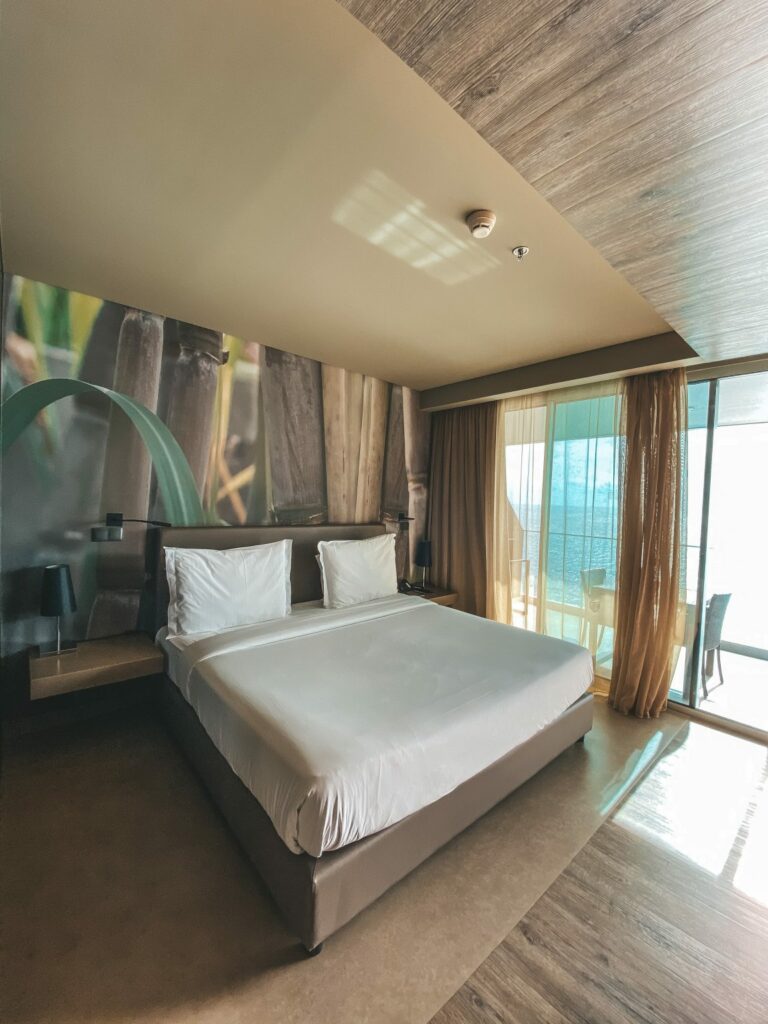 The most amazing rooftop infinity pool in on the island
Although the incredible hotel room lets you get comfortable very easily, there is a really good reason not to stay there forever. The Saccharum Resort has one of the most incredible infinity pools and spa areas you will find on Madeira.
The pool area is on the rooftop and invites for a little sun bath as well as a refreshing dip in the water. We also had lunch at the pool bar, which we especially enjoyed because they also serve many great vegetarian options.
From the rooftop you can enjoy incredible views to both the east and west side of Madeira. The temperatures in December are still warm enough to sunbathe or in case of cloudy weather to still be outside enjoying your time with a good book and a cool drink.
If you want to do some exercise during your stay, you can do so at the hotel gym as well as in a great selection of classes such as tai chi or yoga.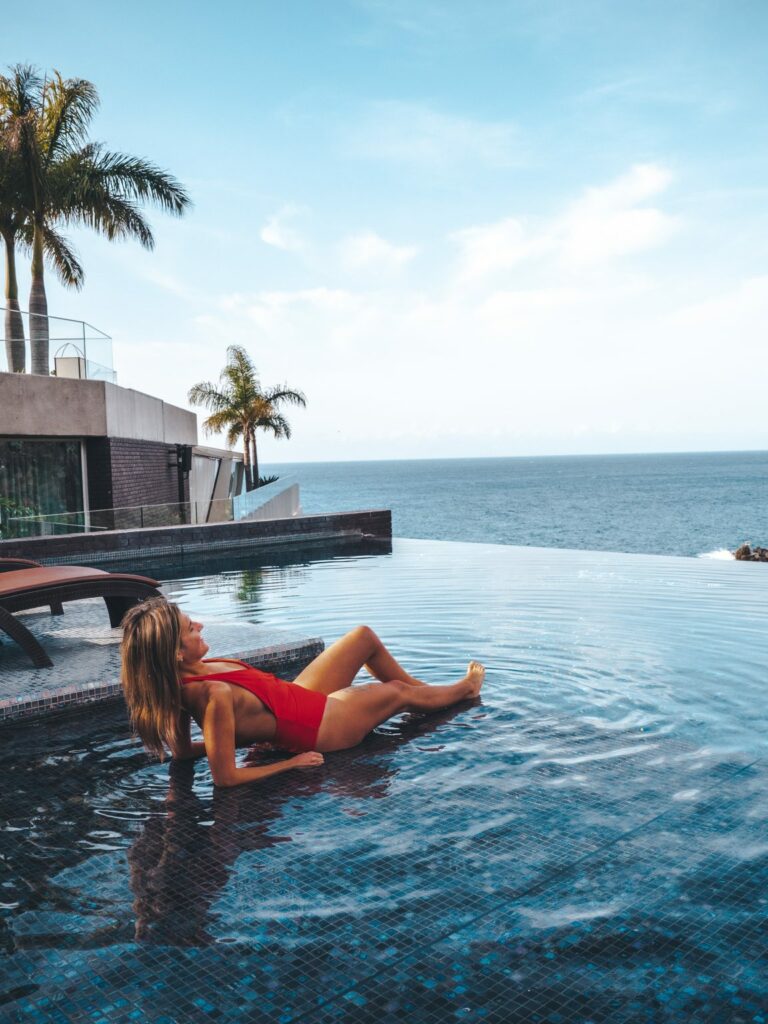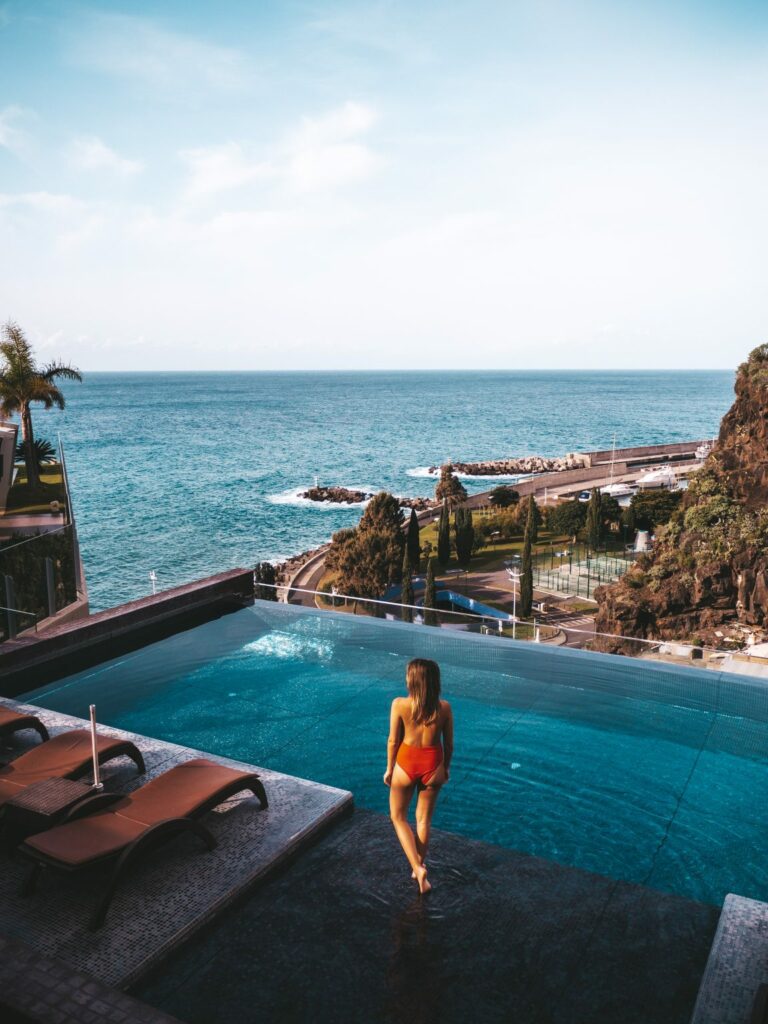 Luxury spa moments
If you are more the warm water type of person, you will soon find an even more tempting option to enjoy your time at Saccharum Resort, no matter how good the weather might be.
The hotel offers a spacious and luxurious spa area, which was definitely one of our highlights during our stay. The entrance of the spa is not included in the regular hotel room price, so you have to pay a small fee in order to get access to it.
Although this might seem a bit unusual (especially coming from Austria), we were super glad, because this keeps away most people, ensuring a pleasant time at the spa for those who really appreciate a quiet and relaxed time.
The spa area is equipped with a steam room and a sauna to heat you up and with sensorial showers to cool you down while providing an unique experience.
We spend the most time relaxing in the jacuzzi, and occasionally swimming in the big indoor pool. Of course, there are also many options for getting special spa treatments.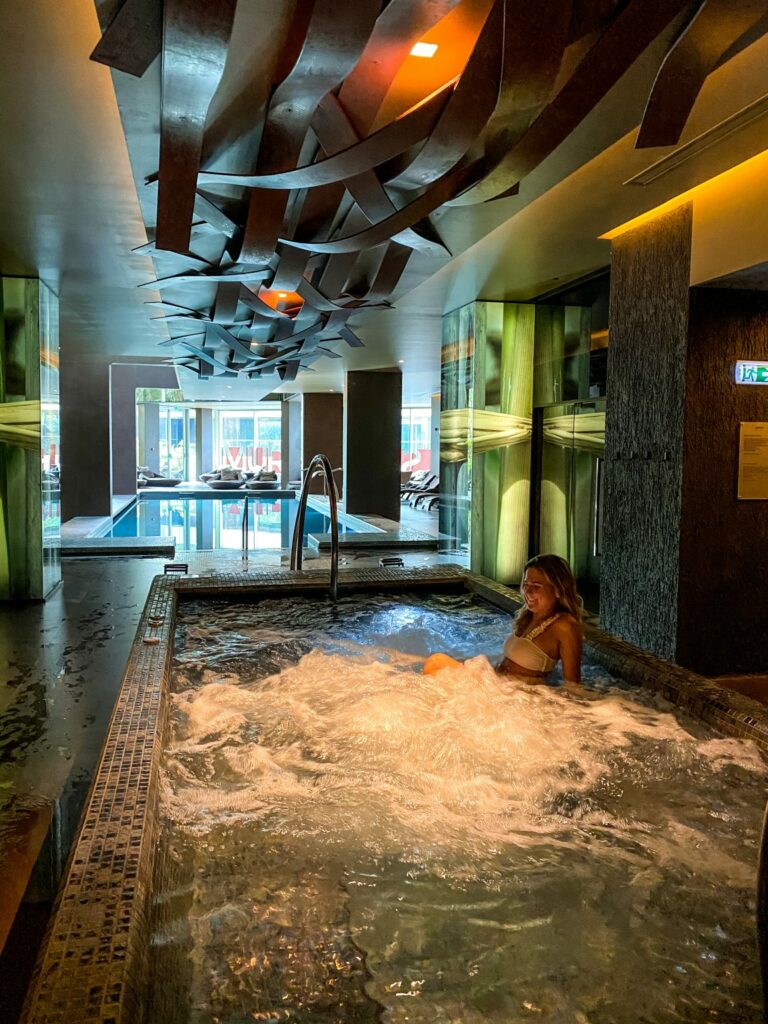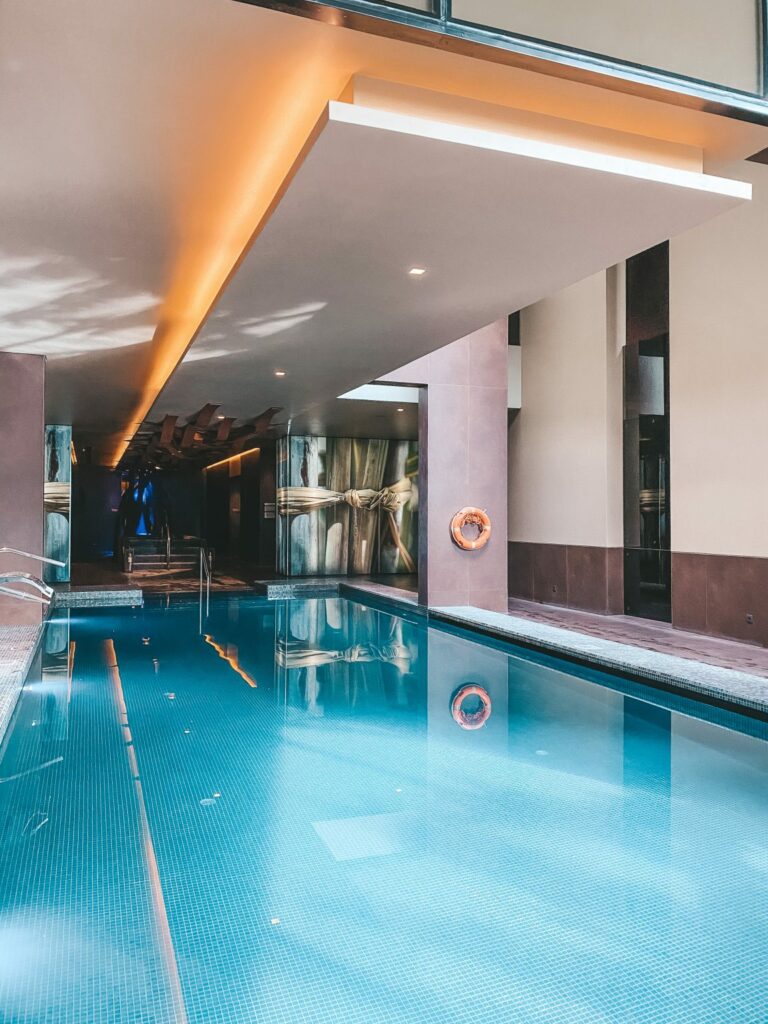 Culinary experience at Saccharum Resort
The breakfast buffet offers all kinds of options for different tastes. What we especially loved here is that you also find the traditional Austrian & German dark bread, which really tasted just like at home.
Those who like a warm breakfast will also find many options to choose from. To round things up, you will also find a great selection of fresh fruits and even an own pastry and sweet dessert area. When you go to breakfast past 9 am, you can even get a sunny spot at the outside terrace.
For dinner you can choose between a buffet dinner and a signature course menu at one of the hotel owned top-notch restaurants called Alambique. If you have booked the half board, the buffet dinner is included, while for the course menu there is some extra charge.
Since the buffet dinner was offering many different choices as well as salads and delicious desserts, we didn't try out the Alambique restaurant even though the Christmas dinner there also sounded really tempting.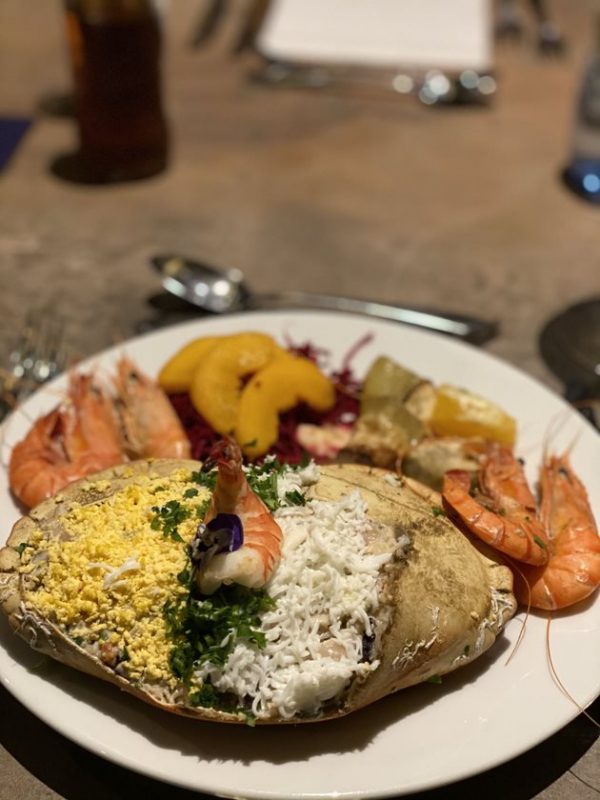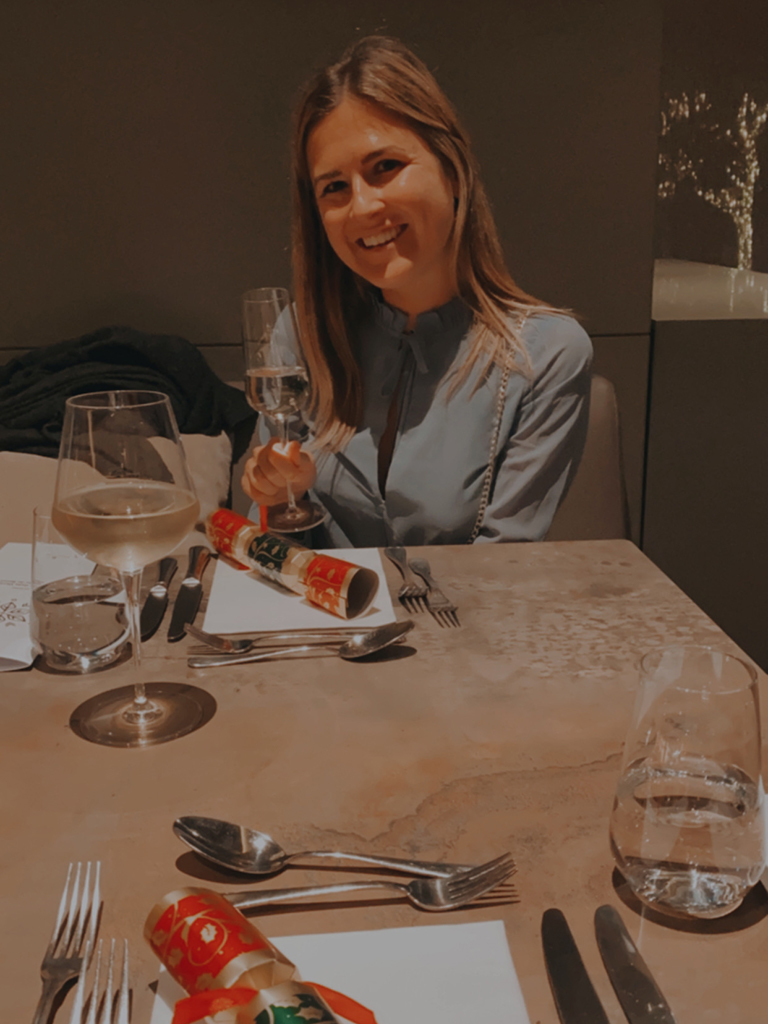 We did enjoy our Christmas evening with a buffet style dinner, which was lovely, and were even surprised with a welcome drink and little present on the table.
After dinner, you can make your way to the Fly Out Bar on the 8th floor, which has a beautiful outside terrace, offering a wide view of the ocean and the luscious greens of the nearby mountain shore. The bar offers live music every day and is the perfect place to further wind down.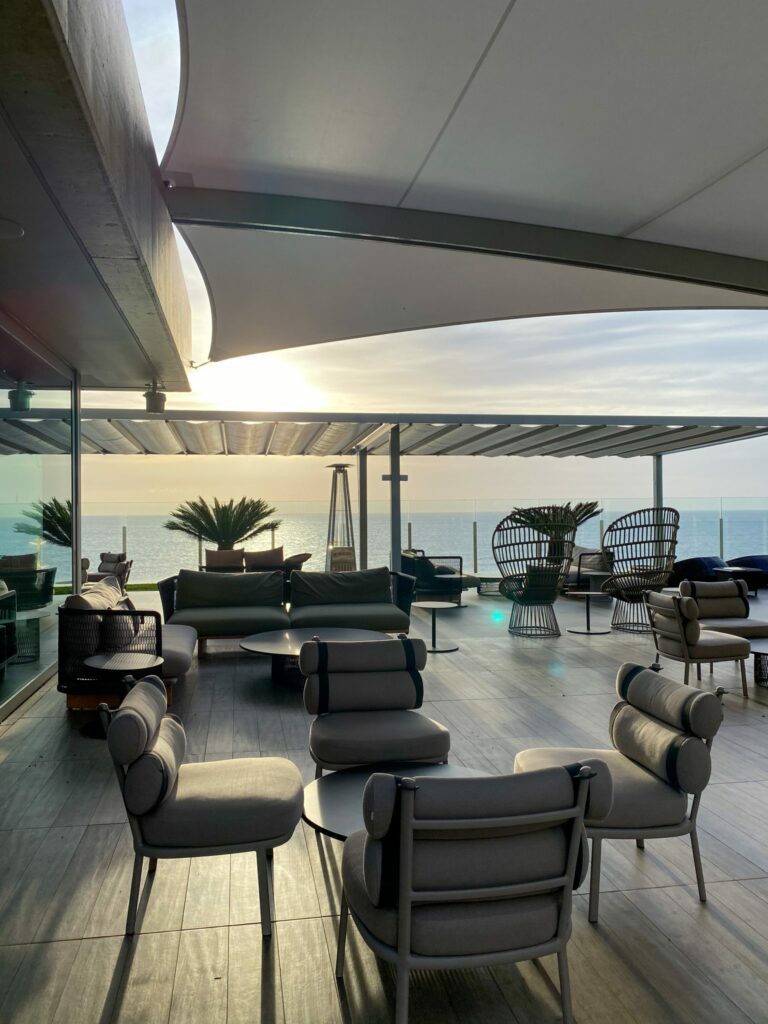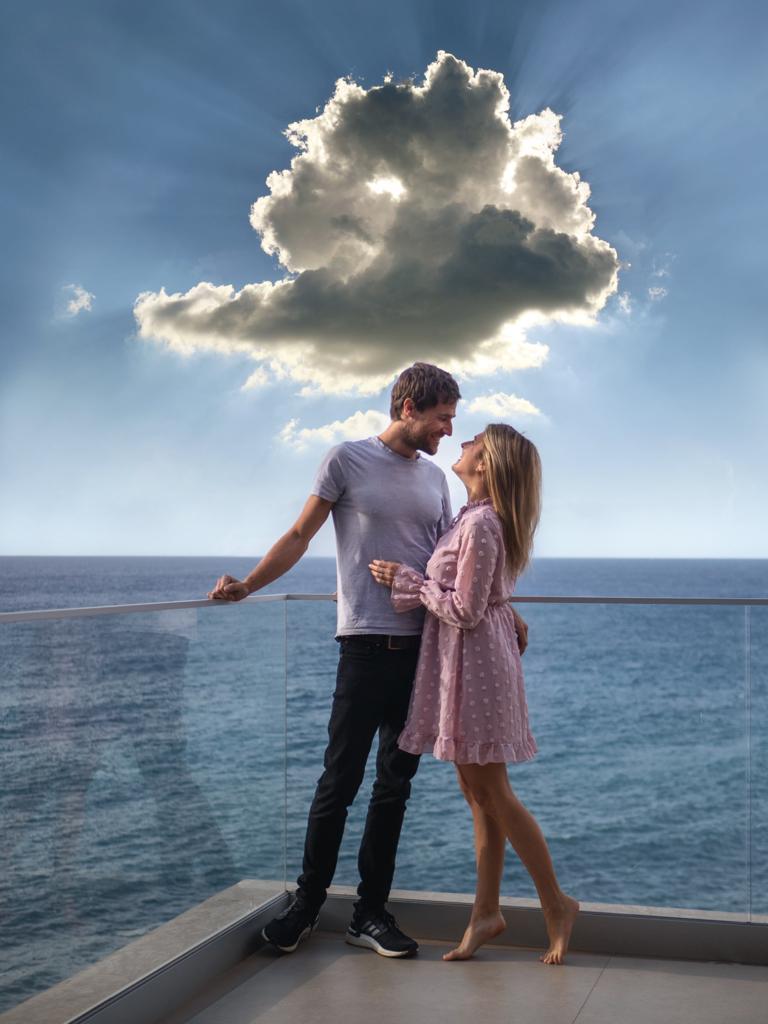 Madeira – an island to remember
Depending on your length of stay in Madeira, you should definitely plan some time for enjoying the great amenities offered at Saccharum Resort.
Madeira itself has so many things to offer – especially in terms of hiking and gorgeous landscapes – that it would not even make sense to create only a short list here.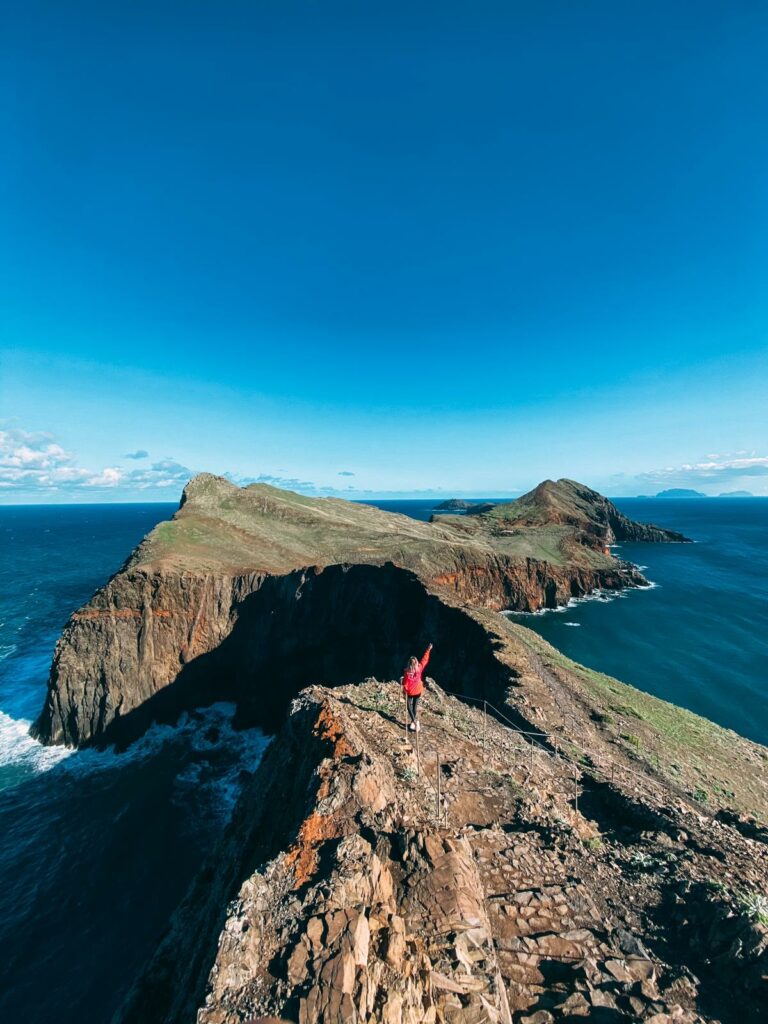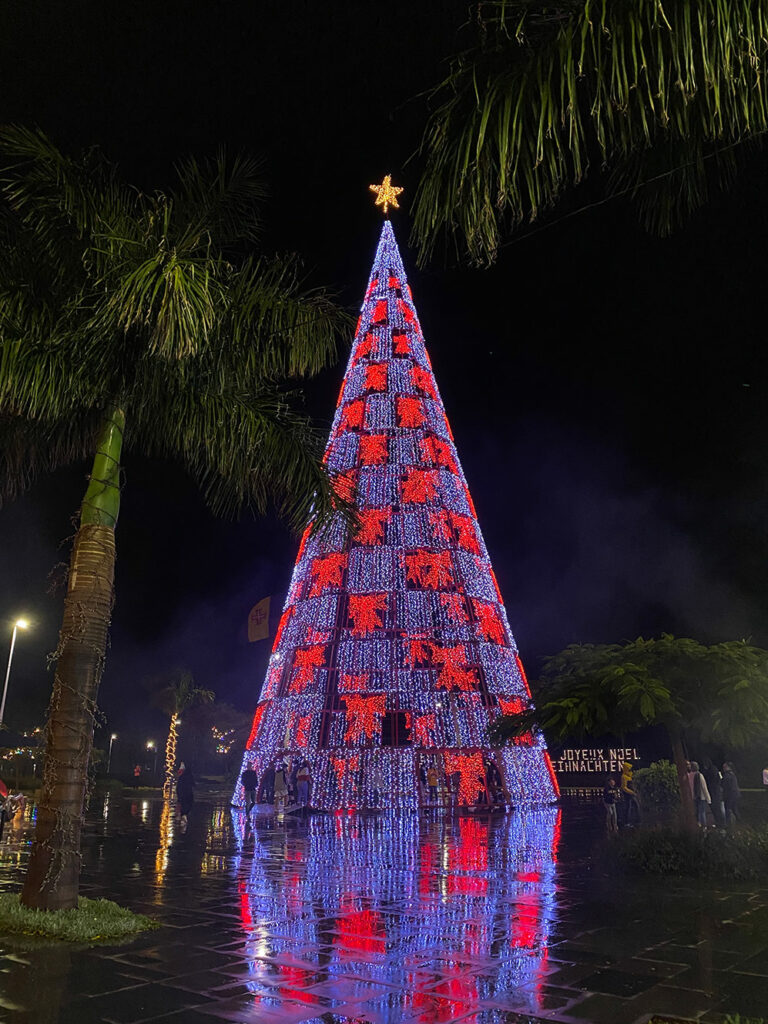 If you come here though in the Christmas season, definitely visit the capital Funchal. The hotel offers a transport to the city, so you will not even need a car, if you want to see an incredible christmas decoration and taste one or more of the famous ponchas in the city.