Everyone who knows us, probably also knows that the Island of Hvar is the most epic place for us in Croatia. When we were looking for our dream wedding venue, we immediately fell in love with this wonderful island and the old town of Hvar.
After spending a wonderful time with friends and family during our wedding, we had the blessing to enjoy a few more quiet and relaxed days at the beautiful HVAR [PLACES HOTEL] by Valamar. The beach resort is located close to the city of Stari Grad, which can be easily reached via car, bus or taxi and is only 30 min away from Hvar town.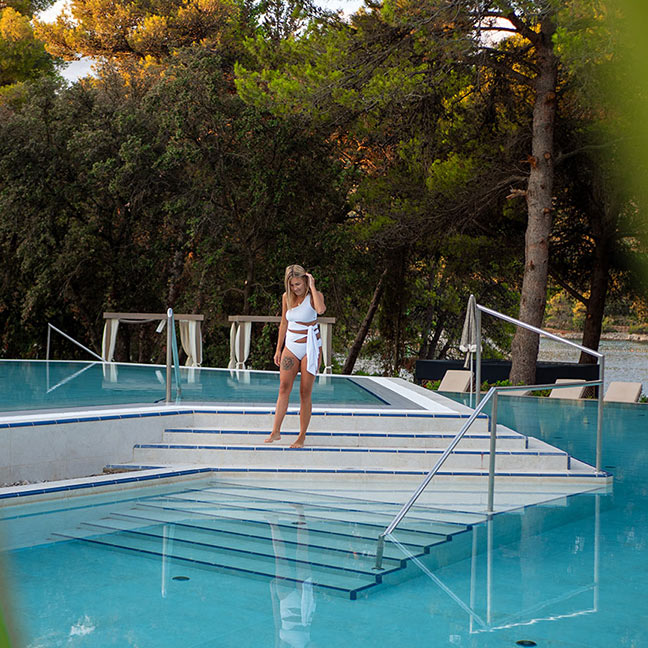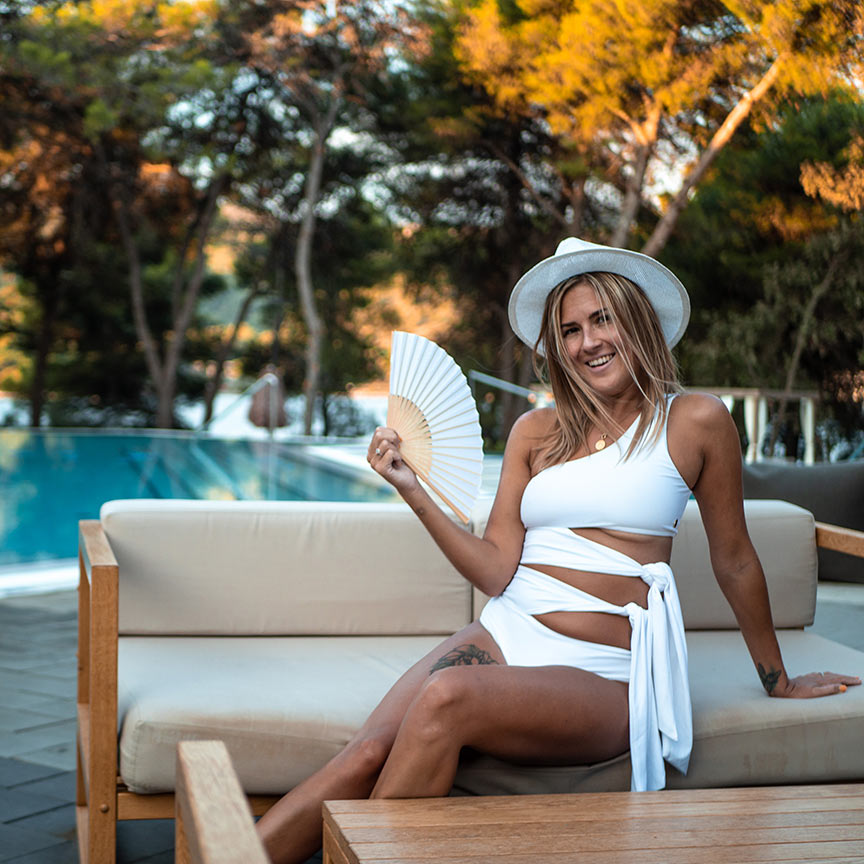 Amazing pool area and cosy sun beds
After being pumped with adrenalin and love for a whole week, we could not have wished for a better place to just relax and take in all the wonderful memories from the last days. The pool area is huge and equipped with so many sunbeds, that even if you need a long sleep in the morning, you will definitely find a great spot for the day.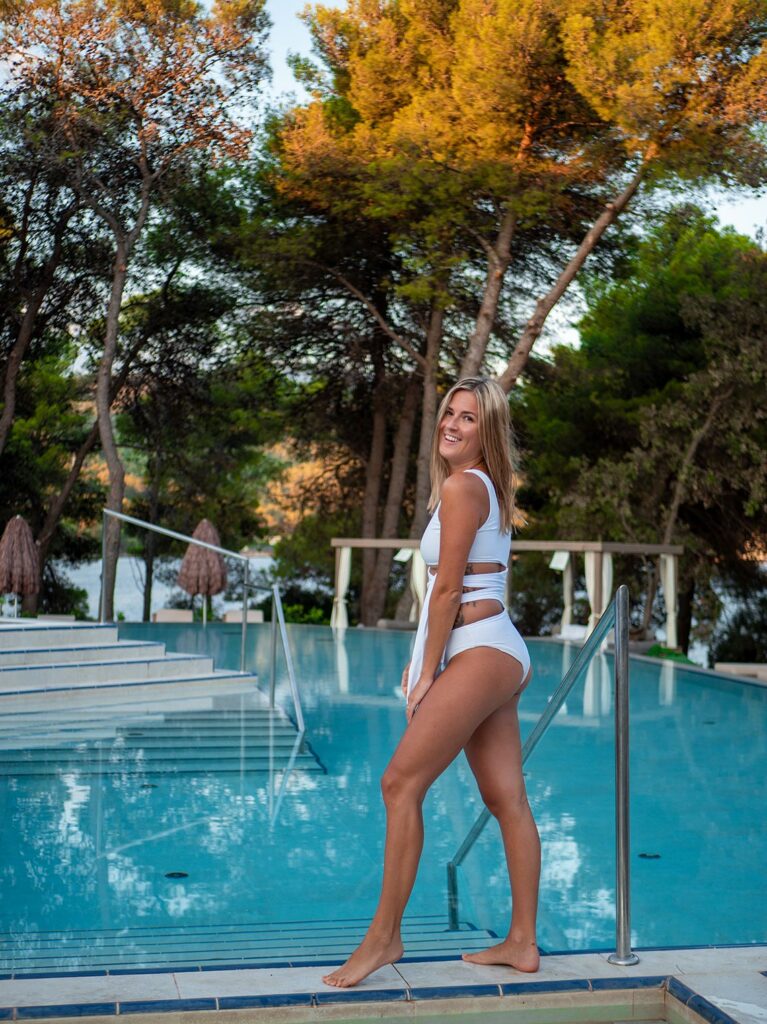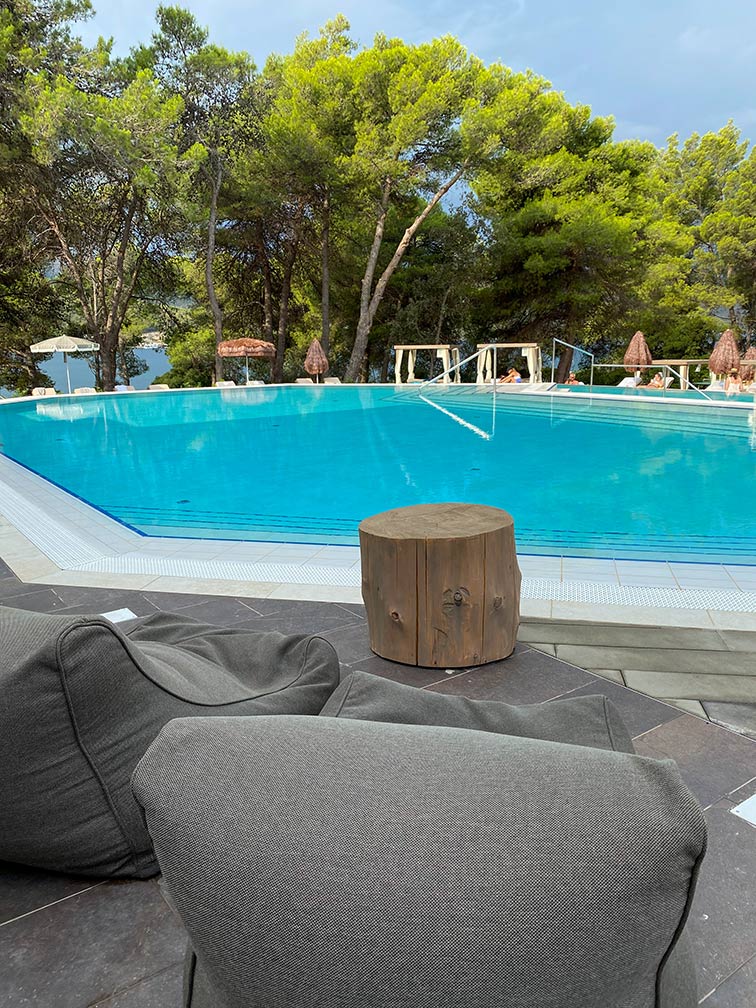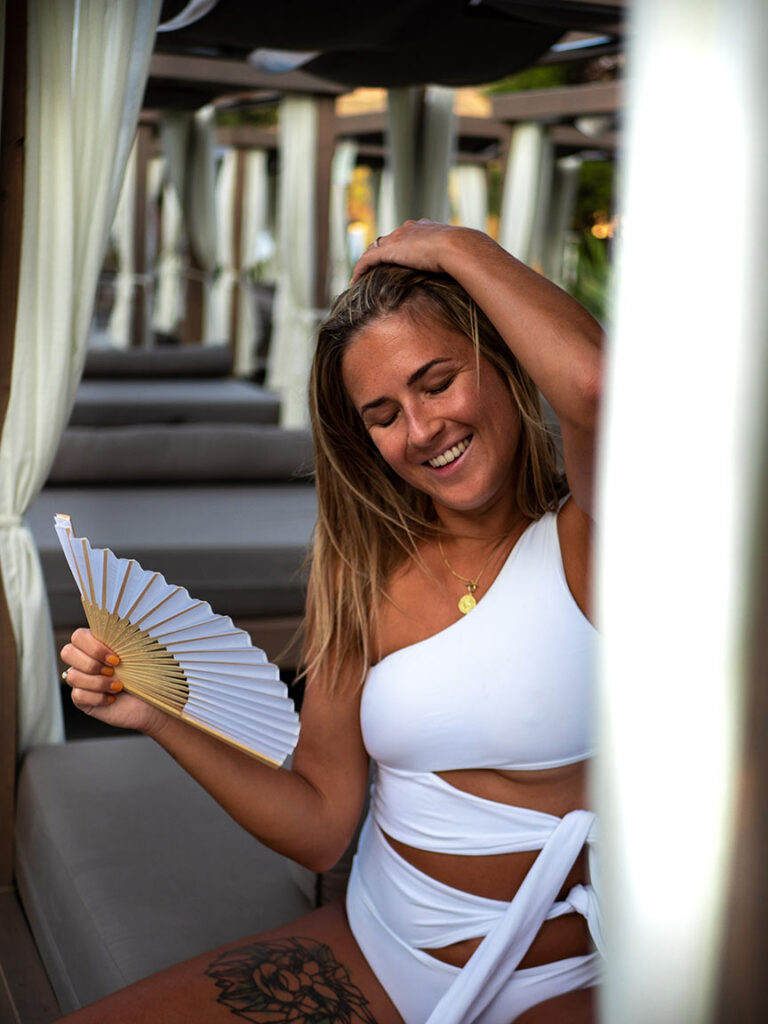 Fancy Boho styled hotel
We have been to Valamar Hotels before, since they always offer a great value for money and are beautifully equipped and furnished. HVAR [PLACES HOTEL] by Valamar is no exception to that and furthermore is the first beach resort in Croatia we have been to, which has an amazing boho chic design.
We loved the big sun umbrellas in straw style as well as the bar and restaurant area, which reminded us of an island in the Caribbean sea or in Bali. At the bar you can order fresh juices, our favorite drink iced coffee with soy milk and of course a variety of different cocktails.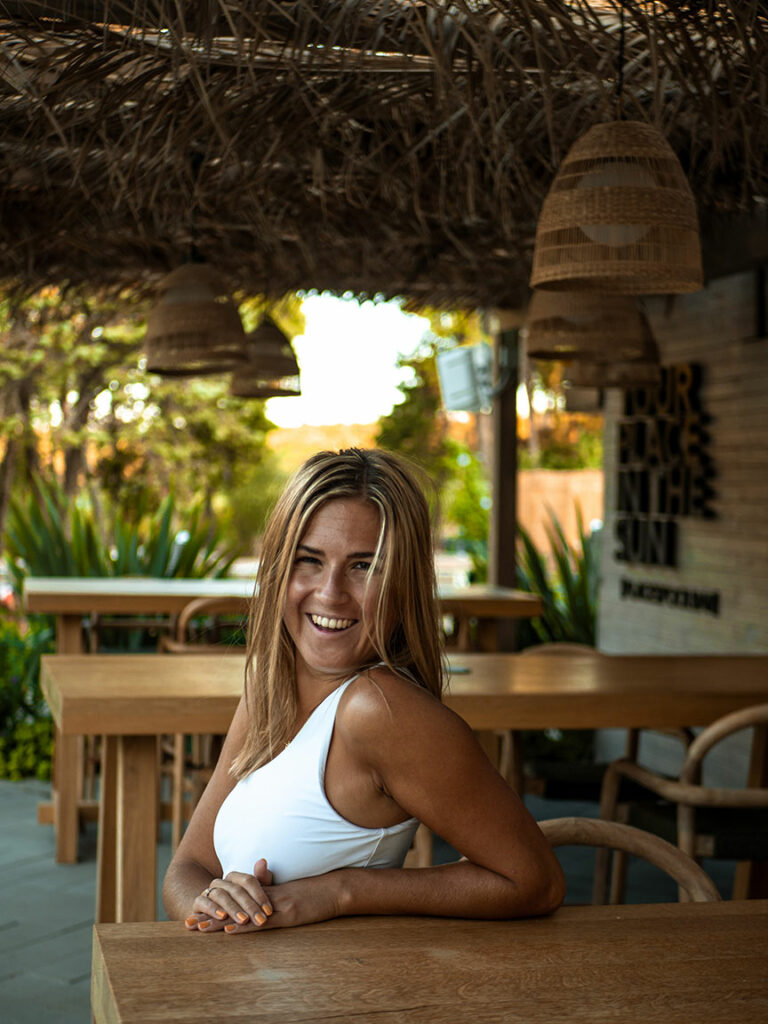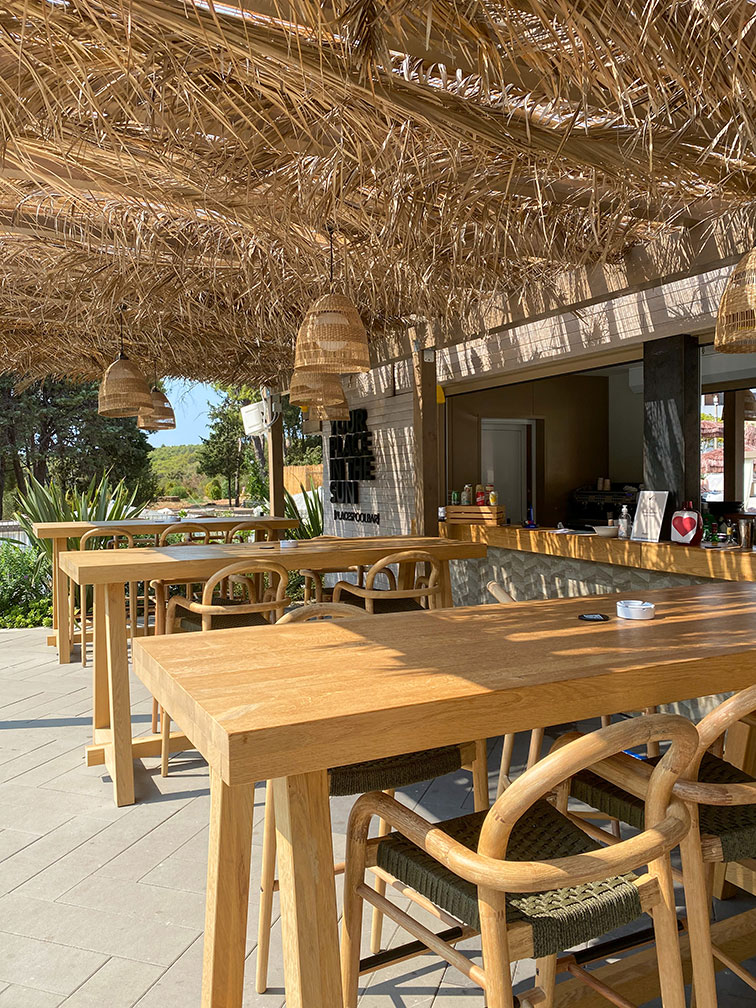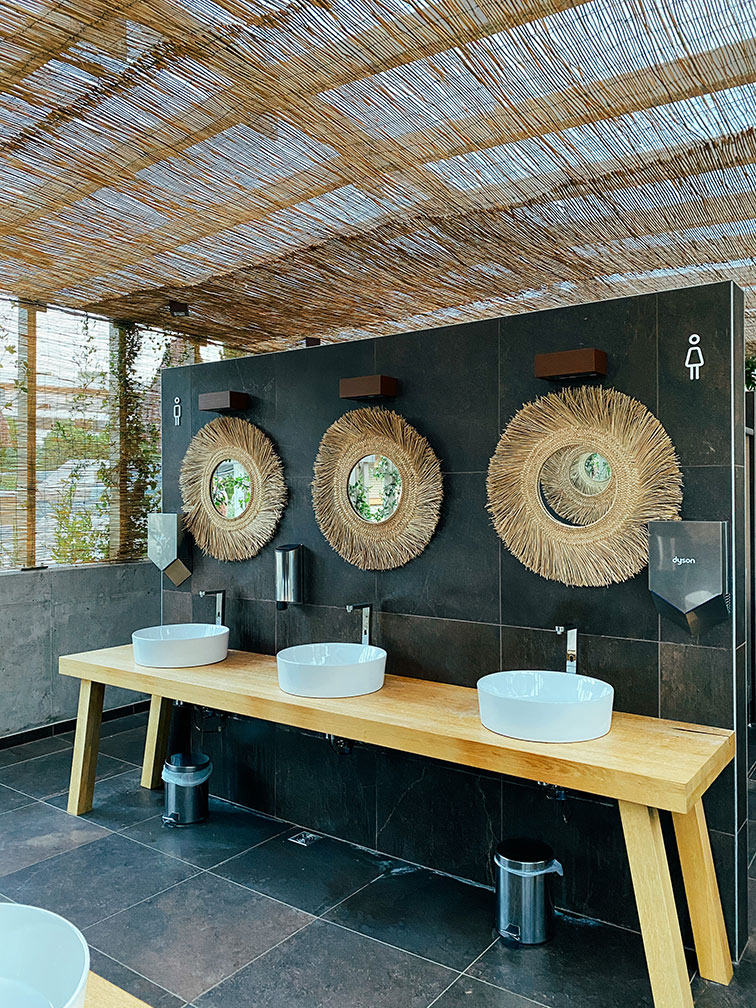 Breakfast at HVAR [PLACES HOTEL] by Valamar
Breakfast is available in a buffet style and starts already at 7 am in the morning. You can choose to sit indoor or outdoor directly next to the pool to watch the sun rise behind the island.
The buffet was more than plentiful, where you can also find many warm dishes as well as freshly prepared egg variations, pancakes, cereals, fruits and so much more.
Coffee and tea are also free to take, but you can also order them from the bar, if you want something special, like our iced coffee.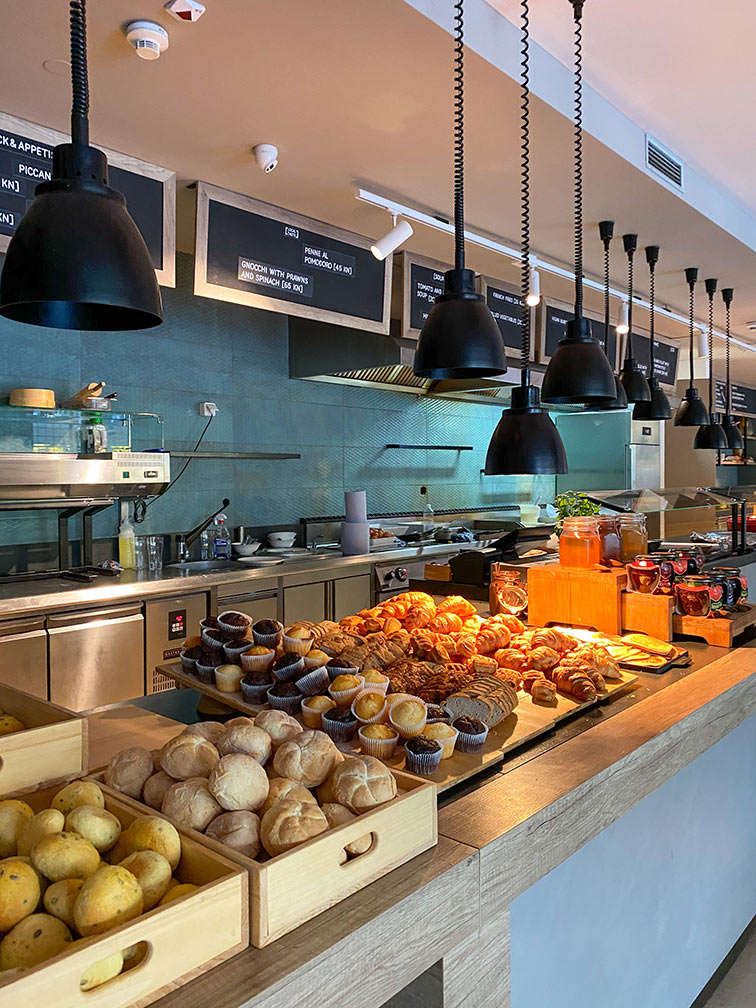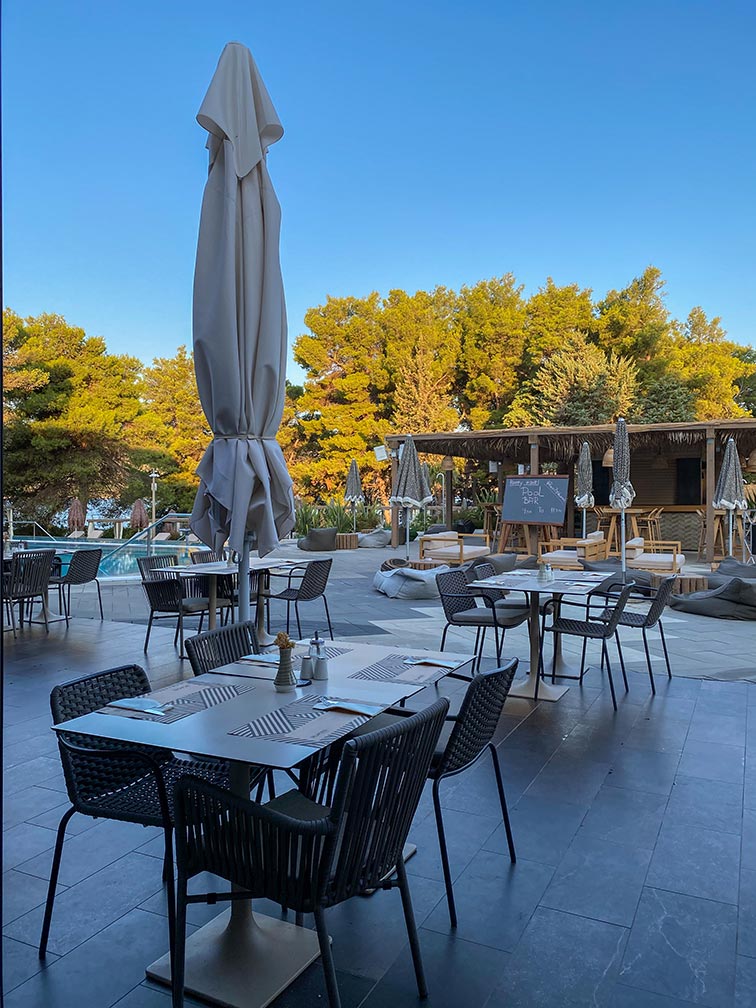 Half board with money budget
Lunch and dinner at HVAR [PLACES HOTEL] by Valamar can be ordered á la carte. Each evening there is also a new 3 course menu available to order – additional to pizza, pasta, salads and various burgers. We loved that there were also vegan options available, which is usually very hard to find in Croatia.
The amazing thing about this hotel is that if you have half board, you get a budget of 250kn per person and day to spend. Since all the prices for food and drinks are more than reasonable, it is almost impossible to spend the budget.
Since we also spend some time outside the hotel, this money budget served us as an all inclusive package, since we orderd cocktails, coffee and food all the time we spend in the pool area, but still had a remaining budget on the last day.
If you want to go out for dinner once to Stari Grad town, you will also find really cute restaurants in this beautiful small city, close to the hotel.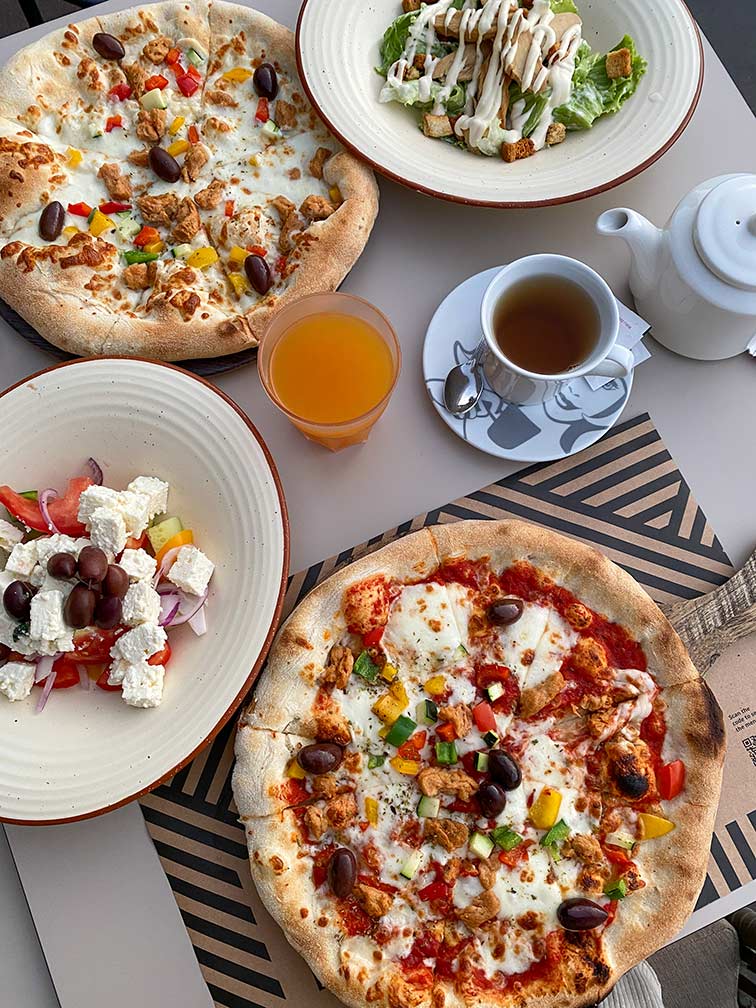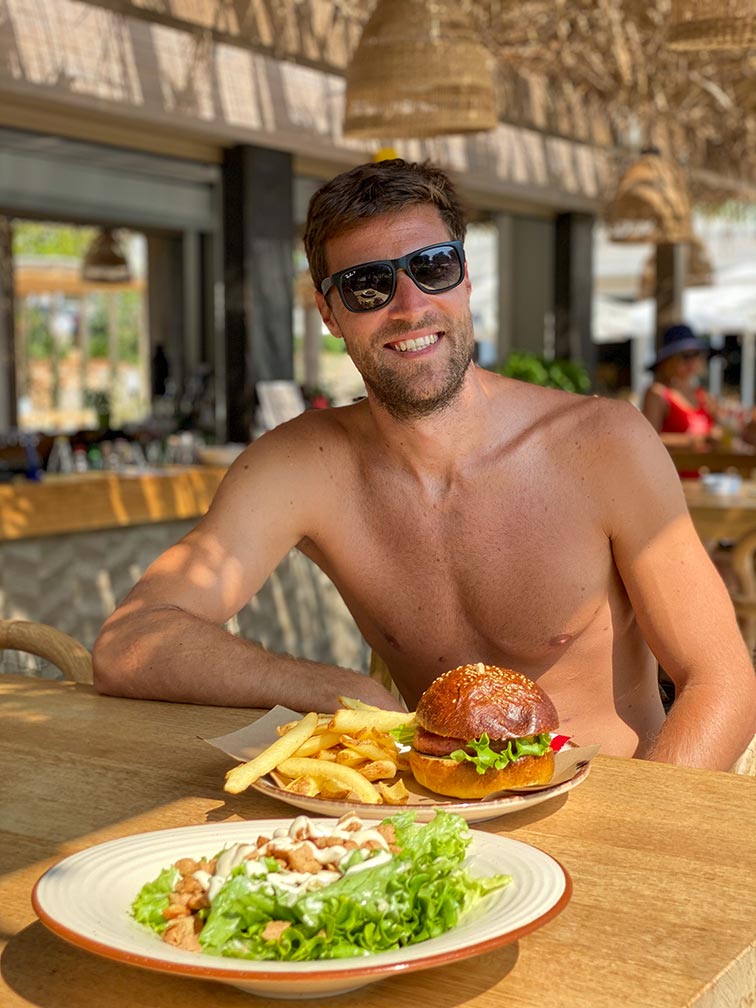 Simple but chic hotel room
The hotel room has a modern design and was equipped with a super cosy bed and a big table next to it. Although the room is quite small, we had everything we needed. The bathroom and all the furniture is new and there was also a small balcony to enjoy a relaxed glass of wine in the evening.
In the main hotel there are also larger rooms, some even with an outside terrace. But when you spend most time outside your hotel room, the basic room has everything you need.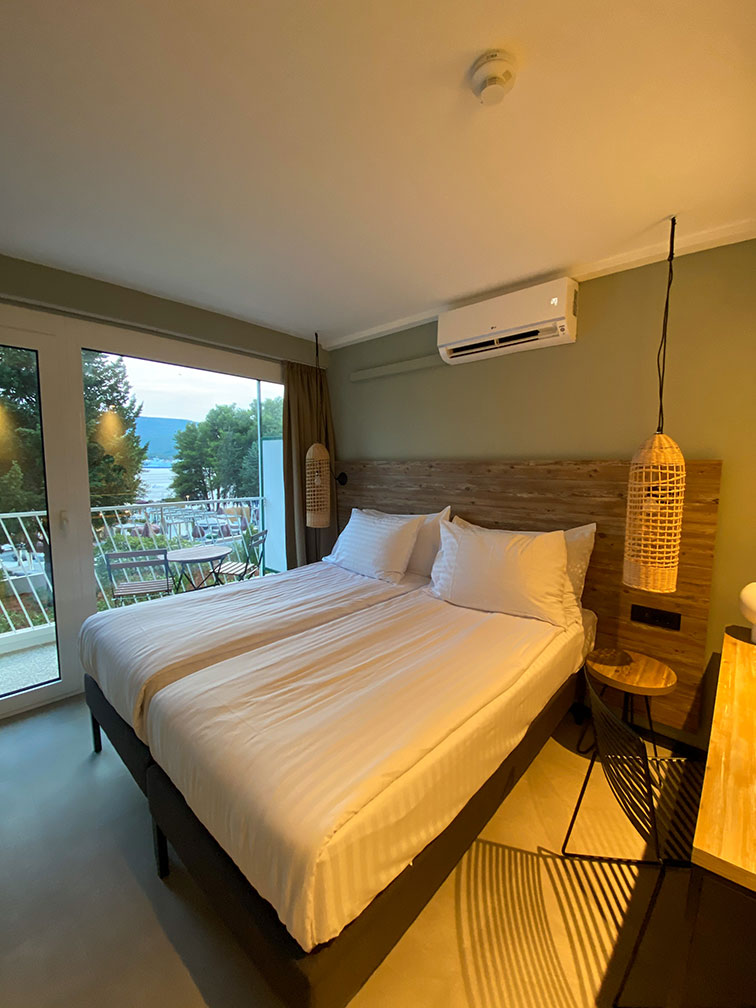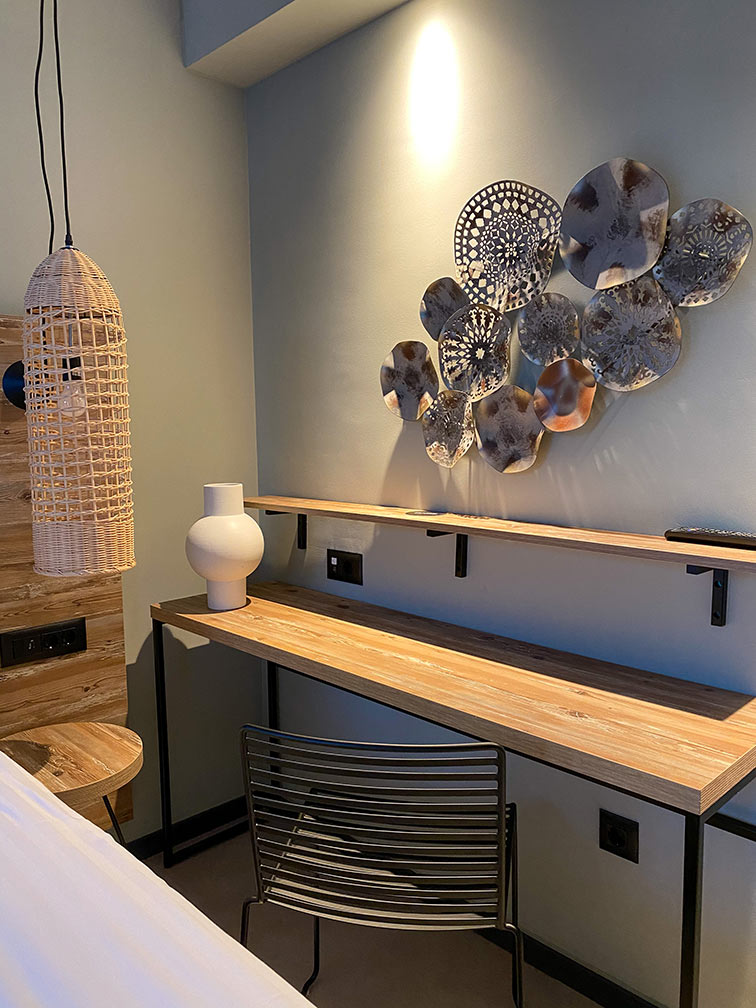 Things to do on Hvar Island
There are so many places and things you can do on the island of Hvar. If you stay directly in Hvar town, you can reach many beautiful places and beaches by taxi boat.
For the more remote beaches on the island of Hvar, you will need a car or a scooter which can be rented in Hvar Town or in Stari Grad.
In our opinion it is definitely worth to visit Mlini Beach, which has lovely bars and a beautiful beach with crystal clear waters.
We also rented a boat ourselves to discover the beaches of Palmizana, Mlini and many others of the small Paklinski islands. But most of them can be reached by taxi boat as well.
The city center of Hvar with its castle on the top is also a must-see when you stay at Hvar Island. Prices in Hvar Town are usually higher, due to its popularity all over Europe.
Also the city of Stari Grad has an amazing city center and beautiful beaches all around, so when you spend your time at HVAR [PLACES HOTEL] by Valamar you will have everything you need just around the corner, to spend an amazing time on Hvar.