When it comes to the most amazing diving locations worldwide, Cozumel in Mexico should definitely be high up on your diving bucket list.
The great thing about the island of Cozumel is that it offers so many additional reasons to visit besides diving. If you want to take a break from the underwater wonderland, you can rent a scooter, explore the island and its paradise beaches and resorts, or just simply relax while enjoying authentic Mexican cuisine. Can't say no to tacos, right?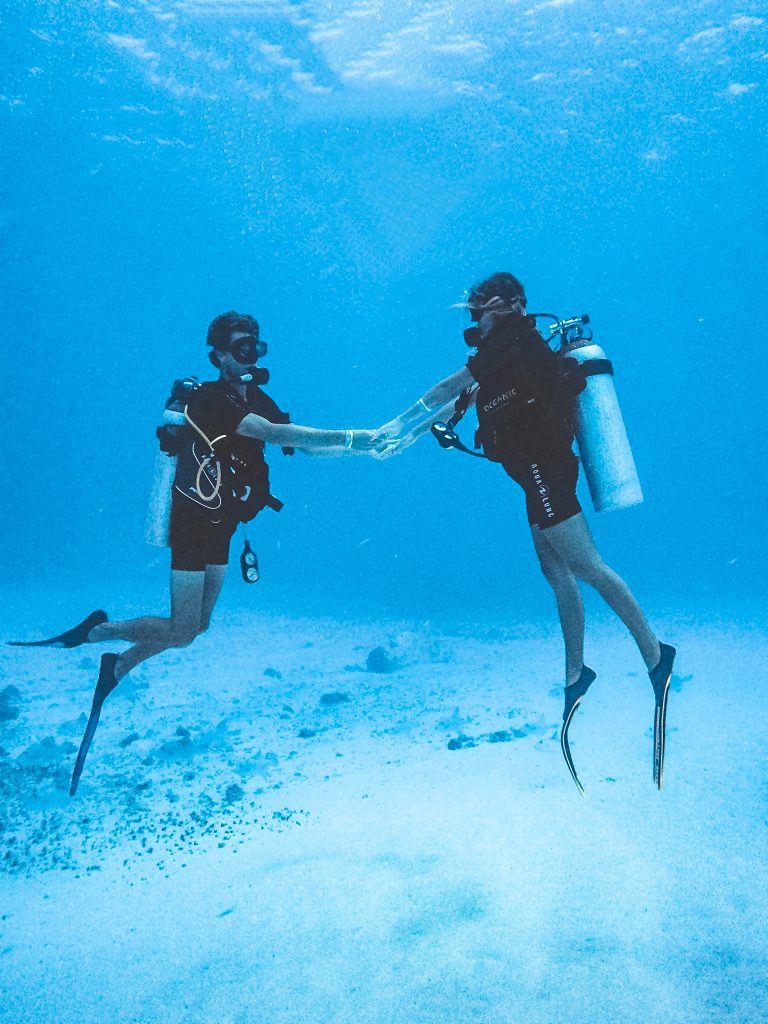 We have been diving at lots of places around the world such as Egypt, Fiji, Lombok, Belize, South Africa and even at the cenotes in Tulum. Still diving in Cozumel blew our minds. Here are the reasons why:
Marine life is flourishing since Mexico declared the reef around Cozumel as a protected marine park. We have never seen so many turtles, octopus (go for a night dive), sea horses and many colorful fish. We also found a ton of reef sharks and stingrays. For the first time, we saw giant lobsters hiding in the middle of the reef. These creatures really seem like they do not belong onto this planet and once you have seen their beauty in nature, you might think twice before supporting the fishing industry and having them served on your plate.


We have seen many barrier reefs, but the one around Cozumel definitely is our favorite in terms of coral formations. The reef creates fascinating underwater labyrinths and lots of stunning swim throughs. Get your buoyancy under control and enjoy diving in one Cozumel's many cave formations, while spotting gorgeous corals and a ton of marine life.


Diving in Cozumel is easy, but super fun. The island is known for its currents, and almost each dive is a slow drift dive. Pretty amazing as you just have to keep your buoyancy in check and float along the reef while enjoying the underwater show.


The reef is relatively shallow; we mostly stayed at around 12-20 meters of depth. If you plan to dive for a couple of days, it definitely helps you to feel less exhausted after two daily dives and still ready to hit one of the many gorgeous beaches.


The city of Playa del Carmen on the mainland is only a 30 mins boat ride away. There you can find many activities, such as bull shark diving in winter, snorkeling with whale sharks in summer, and also cavern diving in one of the many cenotes in Yucatan.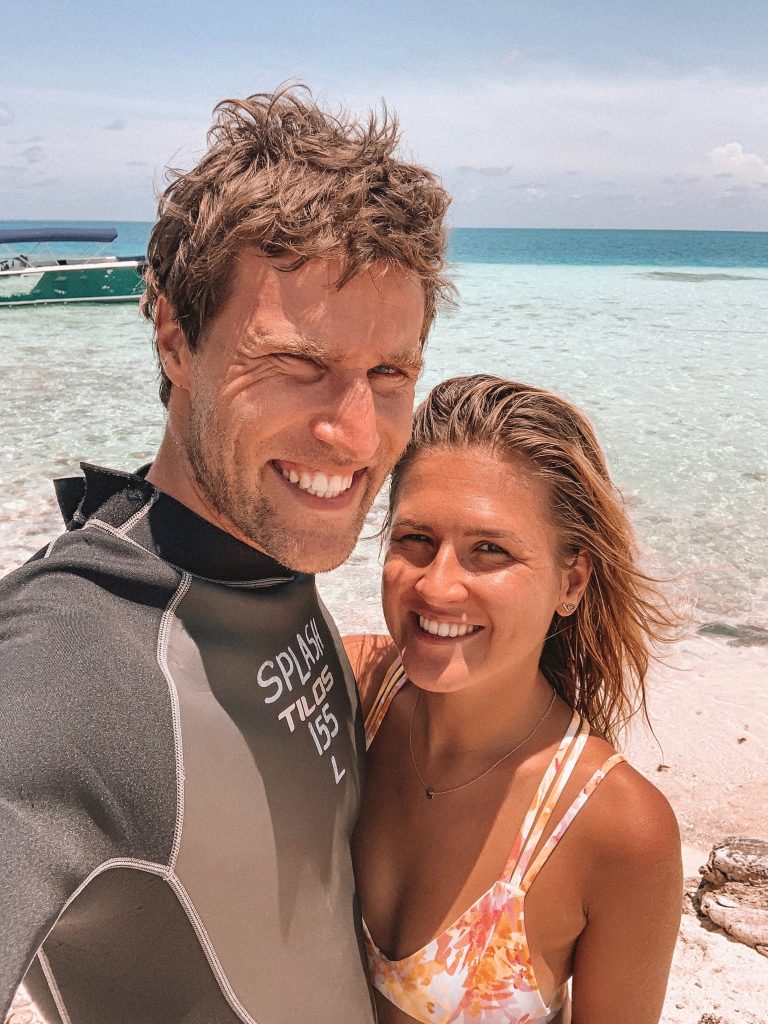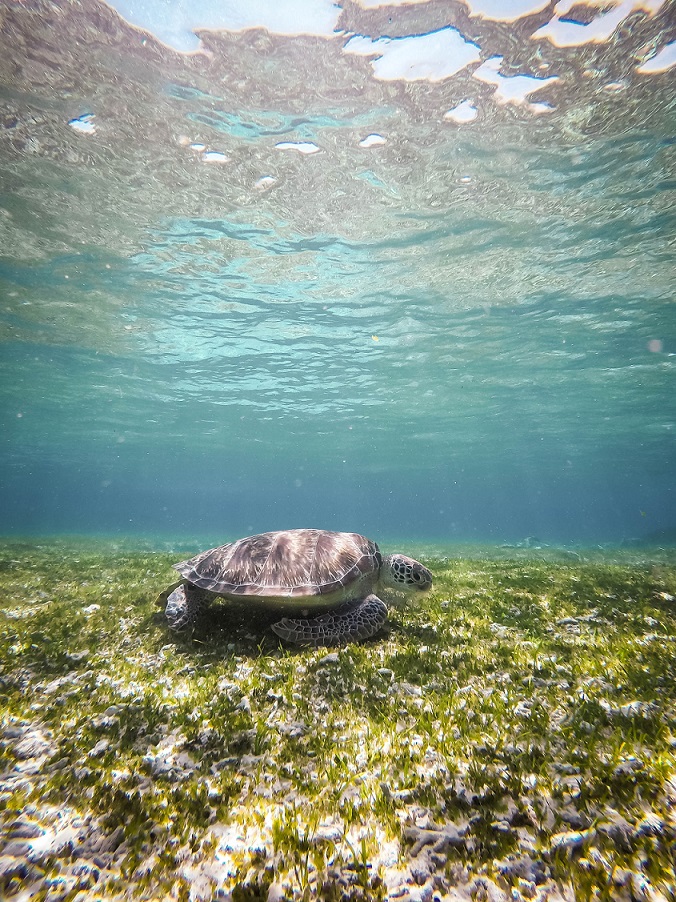 Why we can highly recommend you to go diving with ScubaTony
There are several companies you can go dive with, but we can highly recommend you to do your diving trip with the guys from ScubaTony. The company has already been in place for 15 years and more than 1500 TripAdvisor recommendations feel the same way as we do. Below you can find all the reasons why for us personally it has been one of the most enjoyable diving trips we have ever had:
The dive guides are incredibly uplifting and spreading lots of positive energy, so that really everyone on the boat has a smile on their face.
ScubaTony has a small, but comfortable boat, meaning less people will be on your trip. This almost gives you the feeling that you have a personal guide with you that honors all your wishes and even takes into account, which dives site you want to go. Moreover, we got heaps of tips for improving our buoyancy and diving performance in general.


We have never had such a personal diving service before. The dive master even sets up your entire equipment, so the only thing you need to do yourself is what you truly came here for – enjoying the gorgeous underwater life of Cozumel. Sure, checking your equipment yourself is necessary to practice, but still this will be a service that you will enjoy.


It's the only company, we have seen so far, that offers a romantic sunset boat ride accompanied with two epic dives. It's called twilight dive and you do a dive before sunset and one after. You will spend the sunset on the boat or island, whatever you prefer, and just take in all the views. We saw so many turtles on the first dive that we had to stop counting. The night dive was even more epic; lots of octopus came out to greet us and the plankton created a magical underwater lightning that left us in awe.


ScubaTony takes the environment and its protection very seriously. You can see that in so many small things. They only use smaller, reef-friendly boats, you will get your own reusable water bottle and a ton of fresh fruits. The owner Adam took over three years ago and puts so much dedication into this company creating the best possible diving experience, but also into the protection of the reef and marine park.


If you are lucky enough to meet the ownder Adam or dive master Marc, you will find yourself accompanied with the most amazing diving guides in whole Cozumel, if not in the entire Carribean. You will have some incredible dives, but also an amazing time with people you will definitely remember.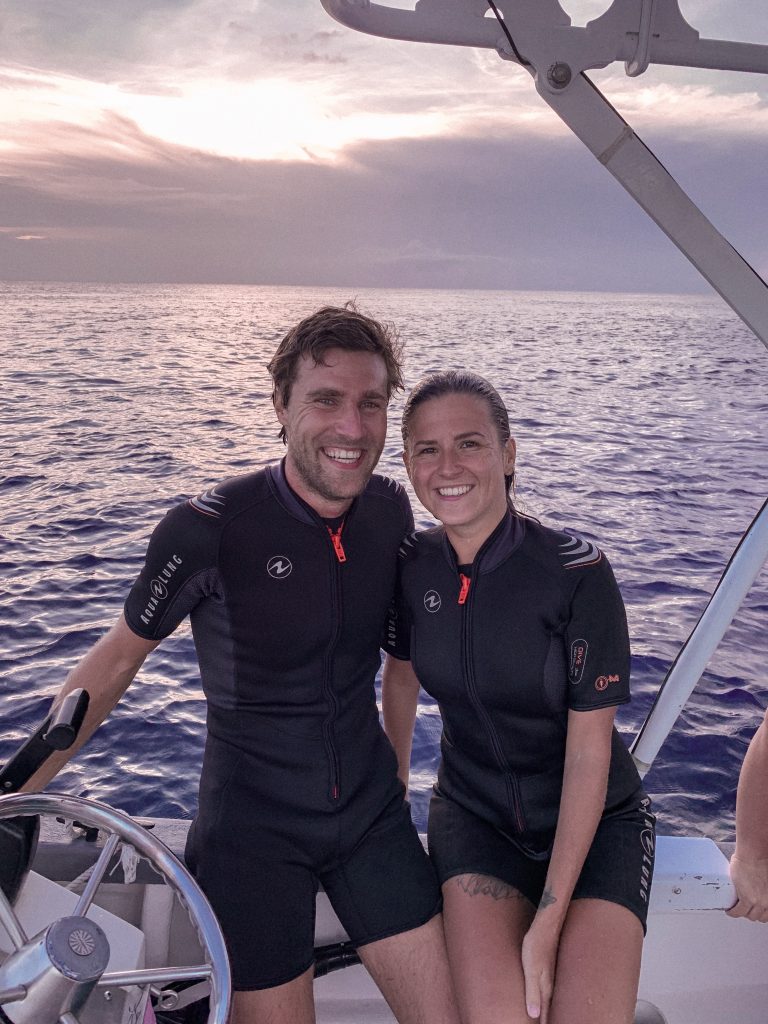 Where to stay in Cozumel
We absolutely love to meet locals, share stories, but also cook for ourselves – something we really learned to appreciate during our worldtrip. We therefore always prefer to book an apartment.
We made the amazing choice and stayed in one of the condos of Fulvio Cozumel Rentals. He has a wide range of apartments for you to choose from. The whole place was incredibly well maintained; a house cleaner service is offered twice per week and you can also wash and dry your clothes – both included in the price.
The kitchen was fully stocked with absolutely everything you could ever need. Something special for us, since most places often lack the most basic utensils. The condo also had a private pool, which we basically at all times had for ourselves.
And probably one of the best things, Fulvio is a truly cool guy, will instantly make you feel at home and spoil you rotten. You are definitely in for a treat!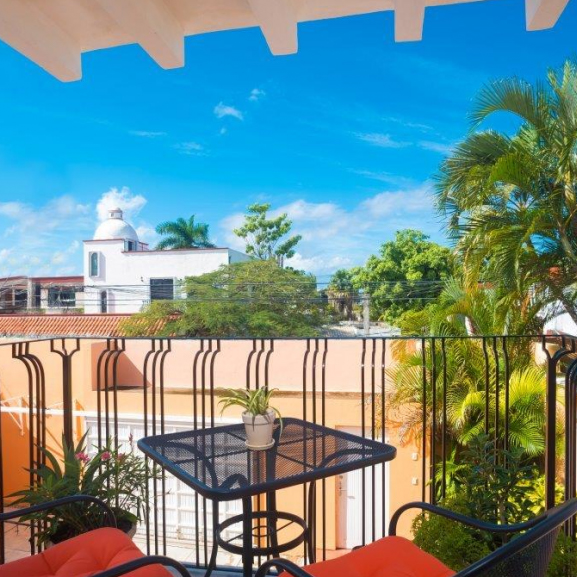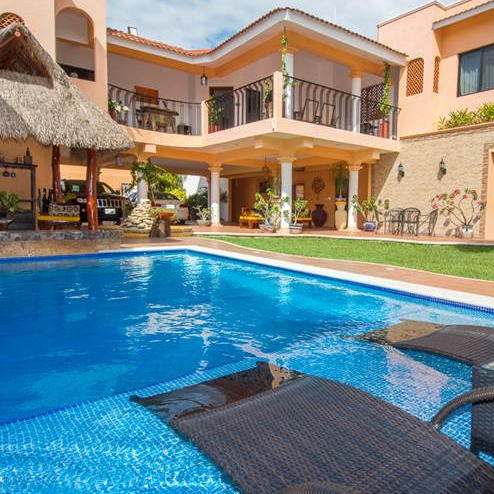 Conclusion
Including Cozumel in your upcoming trip to Mexico is totally worth it – for so many reasons. Have the best time either chilling out on the paradise beaches, enjoy the crystal clear blue water and one of the most supreme diving sites in the world.
Disclaimer: Our diving trips with ScubaTony and our stay with Fulvio Cozumel Rentals were covered by the individual parties. Nevertheless, we are only promoting hotels and tours where we truly had a great time. It's super important for us to be authentic and provide you only with the best recommendations.